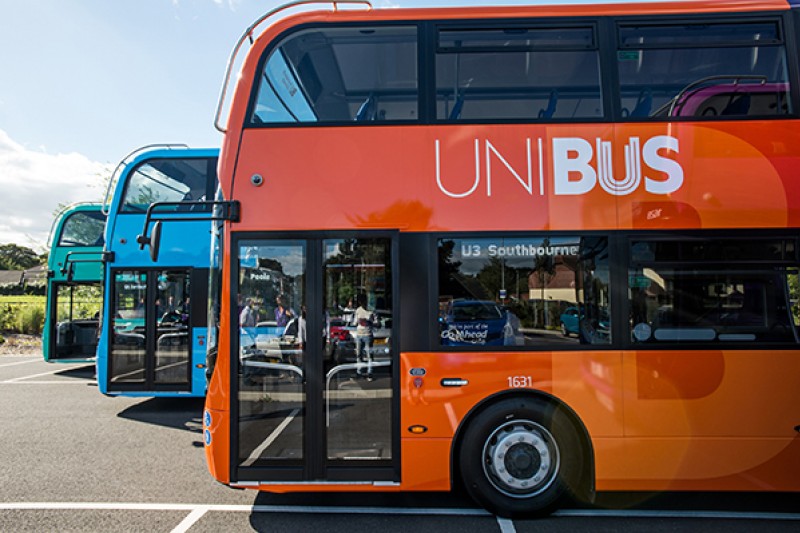 Whether you are new to BU or are returning to campus this September, you will need to consider your travel options. BU's Travel & Transport Team have outlined useful information as well as some tips and tricks that could save you money this semester.
Active Travel
Walking, running and cycling continue to offer the cheapest, healthiest and most sustainable forms of travel for students and staff coming to campus. Active Travel is a great way to incorporate daily exercise into your commute whilst saving money and helping the environment.
Did you know?
If you would like further information about Active Travel at BU, you can visit our webpage or contact the team to discuss route planning, equipment or any other queries at [email protected].
Public Transport
UNIBUS
UNIBUS services will return to a regular term-time schedule when the academic year begins on Monday 20 September. Full details are available on the UNIBUS website or via the new UNIBUS app.
All students and staff are encouraged to download the UNIBUS app to access real time travel information and plan their journey on the move. The app allows you to purchase tickets directly and will replace the need to have a physical 'KeyCard' on you.
Travel on all UNIBUS services will be free for students and staff between Monday 13 September and Friday 24 September, this gives you time to get prepared for the year ahead.
Yellow Buses
Yellow Buses are excited to welcome you back to their services this academic year. The latest information about Yellow Bus is available on their website.
Please note that from 5 September there will be a change to Route No.6 – you can view all changes to this route here.
Lift Share
The BU lift share scheme is currently suspended pending a review. Students and staff travelling to campus together are still able to access the lift share bays on either campus. These can be found in PH Reserved Car Park and Studland House Car Park.  
If you are unsure on which mode of transport is best for you, please contact the Travel & Transport Team on [email protected] who will be happy to carry out a personalised travel plan for you to help you assess your options. There is also more information available throughout the year on our Travel & Transport webpages.