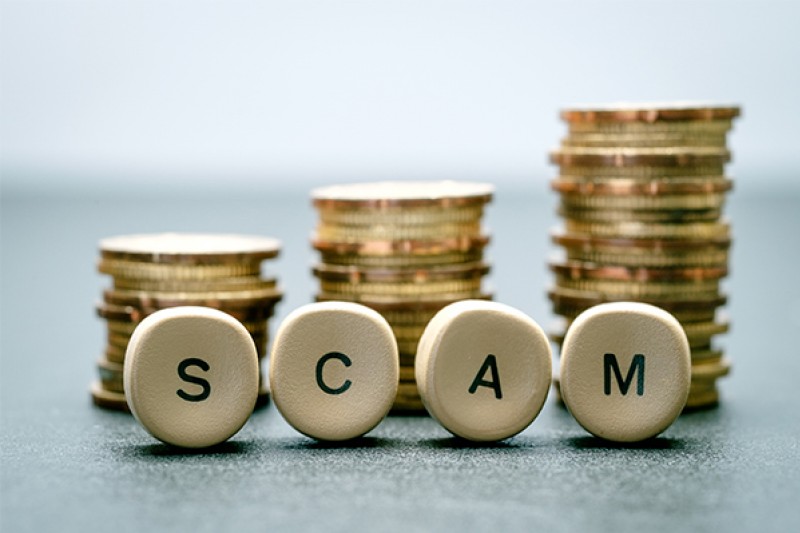 HM Revenue and Customs (HMRC) reminds university students to be wary of potential scams as you begin your new year of studies.
Between April and May 2021, over 5,000 phone scams were reported by 18 to 24-year-olds to HMRC and students taking part-time jobs are at an increased risk of becoming victims due to being less familiar with what a genuine contact from the department looks like.
HMRC are seeing high numbers of fraudsters contacting people claiming to be HMRC. They may offer a fake tax refund (which HMRC do not offer by SMS or email) or include links that download dangerous software onto your device that gather personal data and lock you out of your machine until you pay a ransom. Examples of some of the fraudulent emails reported to HMRC are available for you to view.
Stay vigilant if you are contacted out of the blue by someone asking for money or personal information. If in doubt, HMRC advises that you:
Stop: 
Take a moment to think before parting with your money or information. 
Don't give out private information or reply to text messages, and don't download attachments or click on links in texts or emails you weren't expecting.
Do not trust caller ID on phones. Phone numbers can be spoofed.
Challenge: 
Protect:
Forward suspicious emails claiming to be from HMRC to 

[email protected]

 and texts to 60599. Report scam phone calls on GOV.UK. 
Contact your bank immediately if you think you've fallen victim to a scam, and report it to Action Fraud.
Mike Fell, Head of Cyber Security Operations at HMRC, said:
"Most students won't have paid tax before, and so could easily be duped by scam texts, emails or calls either offering a 'refund' or demanding unpaid tax.

Our advice is to be wary if you are contacted out of the blue by someone asking for money or personal information. We see high numbers of fraudsters contacting people claiming to be from HMRC. If in doubt, our advice is – do not reply directly to anything suspicious, but contact HMRC through GOV.UK straight away and search GOV.UK for 'HMRC scams'