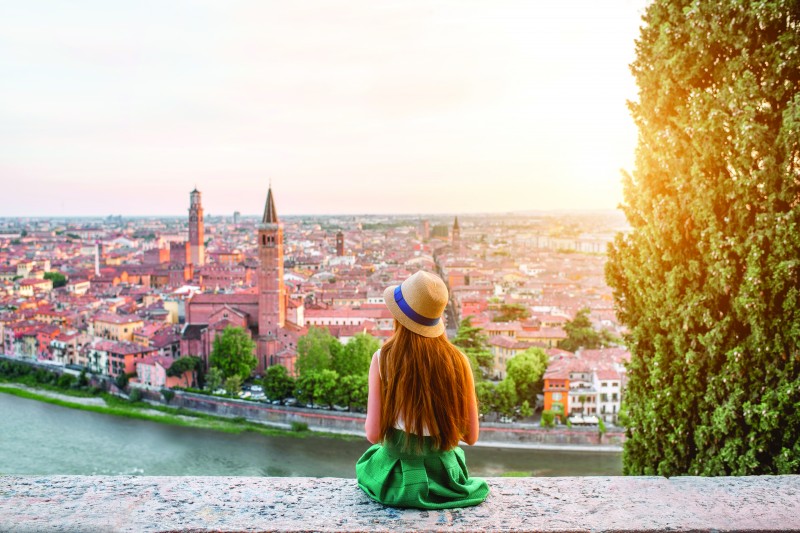 The BU Study Exchange Programme is a fantastic opportunity to experience a new country and culture during your BU degree.
If you are interested in studying abroad for a semester at one of our selected partner universities during your second year of undergraduate study, our second call for applications is now open for you to apply. Applications must be submitted before 15 February 2022 and you can read more about the programme and available funding below.
If you wish to study abroad during your placement year, final year or at Master's level, arrangements can be made on a case-by-case basis. Speak to your Programme Leader or Global Engagement Lead/Study Abroad Academic Coordinator to discuss your options.
Opportunities at BU are available through:
Erasmus+ exchanges – study at a partner university in Europe
International exchanges – study at a partner university outside of Europe
As part of the application process you'll need to tell us why this experience will benefit you and why you'd be a great ambassador for Bournemouth University. We will also need evidence of your current academic performance.
---
How to apply
To apply for a study exchange in the 2022/2023 academic year, you will need to submit the following application form by midnight on 15 February 2022.
​You can find more information about the study exchange programme on the study abroad webpage. 
Funding opportunities
If you are interested in studying at a European partner university, you will be eligible to receive Erasmus+ funding to support you during your study exchange. BU has Erasmus+ funding for mobilities in Erasmus+ programme countries until May 2023. Find out more about the Erasmus+ programme on our Erasmus+ webpage.
BU will apply to receive Turing Scheme funding for exchanges outside of Europe in 2022/23 and if successful, students undertaking an exchange semester at a non-European partner university will have the opportunity to apply for the Turing Scheme funding. 
Thinking about volunteering, work experience or a placement abroad?
Erasmus+ funding is also available to support work experience, volunteering or a placement opportunities in European Economic Areas (EEA) between now and 31 May 2023. Find out more on our work overseas webpage.
Covid-19 and travel implications in 2022/2023 academic year
The current global situation is uncertain and can change rapidly. Although BU expects 2022/2023 exchanges to go ahead as planned there could be sudden changes that can affect travel plans. Students applying to the programme will be supported and decisions will be made on a case-by-case basis dependent on the situation closer to the start of the exchange and could include the option to study at the partner university remotely. Our students' health and safety are BU's utmost priority and therefore, the situation will be constantly reviewed to be able to guide and advise students accordingly.
The Global Engagement Mobility Team will be in regular contact with applicants and will communicate any possible changes to the programme and academic support will be given by your dedicated Study Abroad Academic Coordinator.
More information
To find out more, come and meet the Global Engagement Mobility Team at our virtual drop-in sessions held every Monday and Wednesday during term-time between 1-5pm via MS Teams. Either search ''BU Study and Work Overseas Drop in'' in MS Teams or use this link to access the sessions in MS Teams. Alternatively, you can email the team.
Posted on
Monday, January 10, 2022
Category