Bournemouth University is leading a major research project exploring cultural heritage and mental health wellbeing as part of an Arts and Humanities Research Council (AHRC)-funded programme to help boost the nation's health.
Working in partnership with Avon and Wiltshire NHS Mental Health Trust, English Heritage, Exeter University, Rethink Mental Illness and the Restoration Trust, Up-scaling Human Henge builds on earlier pilot studies to look at how creative exploration of ancient monuments and historic landscapes such as those around Stonehenge can help people with long-term mental health conditions.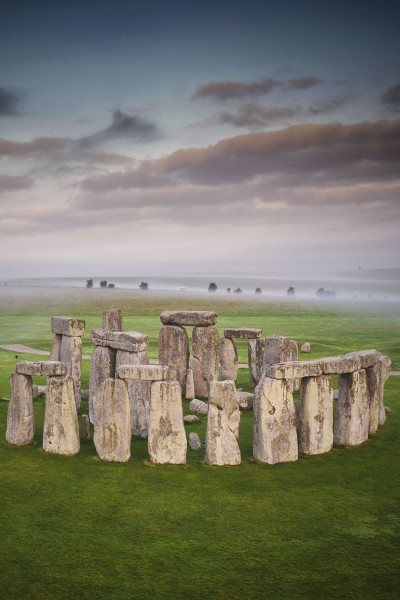 Led by BU Professor Timothy Darvill OBE and Dr Vanessa Heaslip, the project is using prehistoric sites as venues for Cultural Heritage Therapy sessions aimed at enhancing the mental wellbeing of present day communities.
The sessions give people the opportunity to explore the monuments and layers of meaning in the Stonehenge landscape, which was once thought to be a place of healing.
Professor Darvill said, "It is fantastic that Up-scaling Human Henge is receiving funding to be part of a national initiative to tackle some of the UK's health problems, and to be recognised as a way to support those with poor mental health.
"Up-scaling Human Henge has opened up new ways of looking at the Stonehenge landscape and thinking about the way people might have used it and experienced it in the past. By spending time at a selection of the sites around the world famous stone circles it becomes possible to think about the landscape, the skyscape, and the monuments themselves."
Up-scaling Human Henge is among 11 projects being funded by the AHRC to use culture and nature to level up health and wellbeing across the UK. The programme will see researchers working in collaboration with communities and health partners across the UK to establish how cultural and natural interventions can be placed at the service of public health. 
The full list of funded projects can be found on the UK Research and Innovation (UKRI) website: https://www.ukri.org/news/investment-in-culture-and-nature-to-boost-the-nations-health/