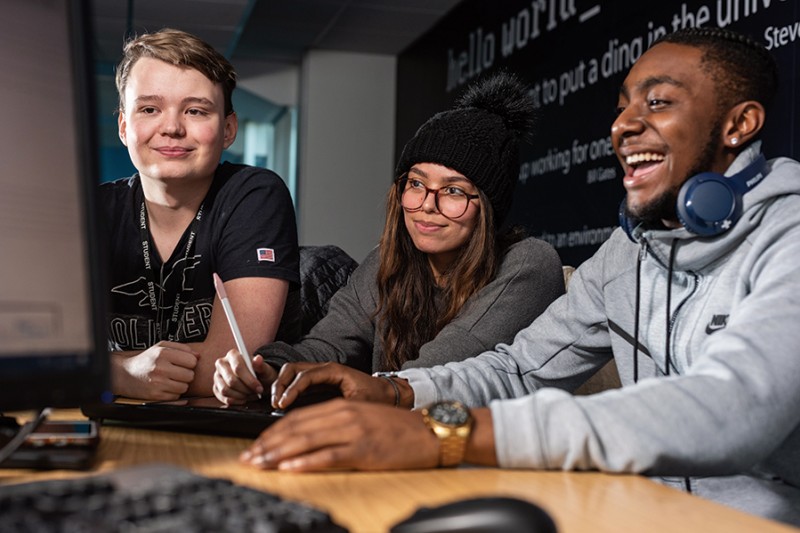 Collusion means working with other students to complete assessments when you are supposed to do the work alone.
Working with other students on individual assignments is a form of academic offence, and can lead to serious repercussions, including possibly being asked to leave your course. To avoid a collusion offence, it is important that you:
Understand your assignment briefs. Make sure that you are absolutely clear whether this is a group assignment or an individual one. If in doubt, ask the lecturer who set the piece of work.
Avoid discussing the work for your individual assignment with others in detail. It is OK to form a study group to support each other. Just make sure that your discussions are about the general topic or themes and not individual work.
Don't lend your work to other students. Independent assignments need to demonstrate self-directed study and shouldn't be influenced by the work of your peers. If you share accommodation or computers with others, it is good practice to make sure that your files and devices are password protected. 
If you think you have committed an academic offence or are suspected of having committed an offence, SUBU Advice is on hand to provide guidance and support.
Need help and support with an assignment?
We all want to help our friends and course-mates, but your assignments are your opportunity to show us what you know and get feedback in the areas where you need to develop. This helps you get the best out of your degree.
If you are faced with an independent assignment which you are struggling to get to grips with, and you need further support what can you do?  SUBU Advice share their tips to help you with assignment anxieties.
Firstly, don't panic! We know this can be a worrying situation, but your programme team can help you. Contact your tutor or academic adviser if you need guidance around the assessment criteria or to find out exactly what they want you to deliver through the essay. Don't be tempted to cheat. We know this from experience of advising students who have gone down that route that the outcome can be devastating.

"If you need to brush up on your academic writing and study skills, our top top would be that you take a look at the range of resources from the library team, which includes guides, study sheets and videos to help you.

"If you are struggling balancing your workload, the library team is also there to help you and can support you to find the best way forward. Plus, don't forget that the SUBU advice team can help with a wide range of concerns and provides independent advice."