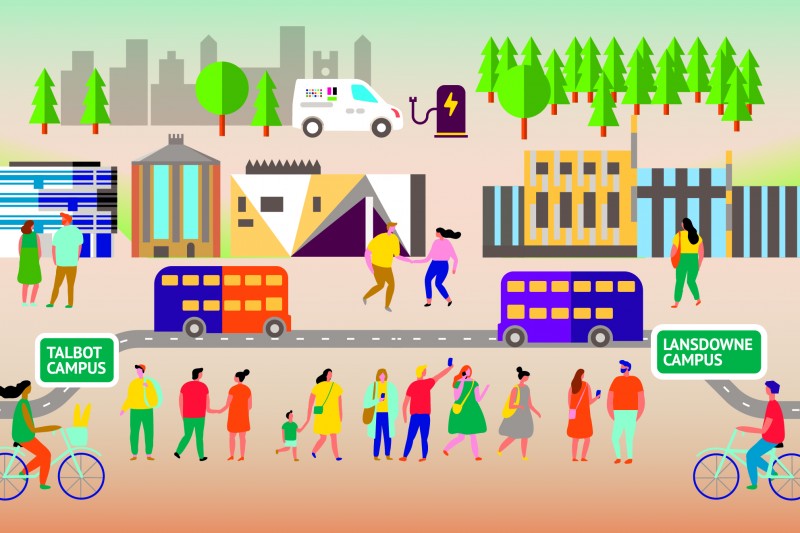 Please tell us how you travel to BU by completing the 2022 Travel Plan Survey by Friday 17 June – and be in with a chance to win some fantastic prizes.
This survey is a crucial element in evaluating how successful we are in achieving the targets of the BU Travel Plan 2019-2025. Moreover, it will also be used to gather your thoughts on what initiatives we should consider to help address the current and future transport needs of staff and students at BU. The findings will help to shape future transport plans, priorities and projects at the university through the BU2025 period, so your views are invaluable.
The greater number of students who complete the survey the better, so please encourage others to take part.
At the end of the survey, you'll be offered the opportunity to enter the prize draw, where prizes include:
A £100 Amazon voucher
A Morebus/Unibus Annual bus pass
A one-year subscription to Gaia Card
A gold standard D lock for your bicycle
A set of Beryl Pixel bicycle lights.
The survey should take around 5 minutes to complete. When taking part:
Read each question carefully
Guidance on how to answer is provided in italics below each question
Not every question will apply to you, so just answer the ones that do. If a particular question doesn't apply to you, move on to the next question
Some questions are compulsory. You will be unable to move on from a page if you have not answered all the required questions
Please make sure that you start at the top of the page when working through the survey questions.
You can complete the survey online here: https://www.surveymonkey.co.uk/r/YX9YF2B
For paper copies of the questionnaire, or for further information about the survey, please contact [email protected].