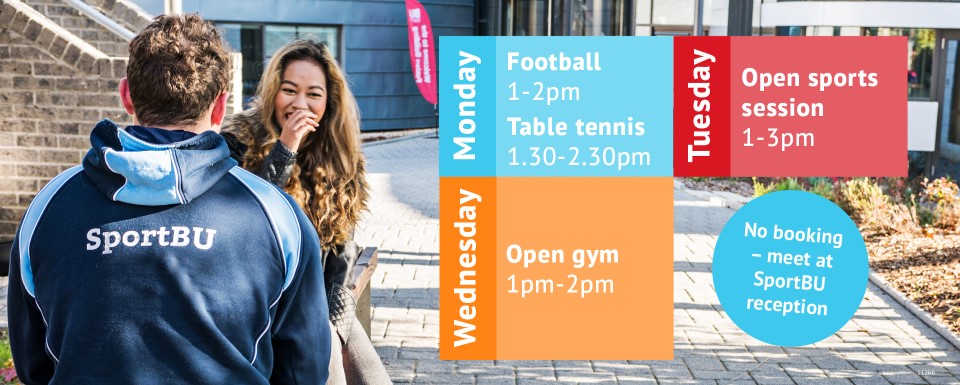 Take steps to improve your mental health with free sports sessions run in partnership with The Dorset Mental Health Forum.
Weekly sessions take place Monday to Wednesday and include football, gym, table tennis and more. All students, staff and the local community are welcome, and no booking or previous experience is required – simply meet us at the SportBU reception.
The Dorset Mental Health Forum is a local peer led charity that believe hope, mental health and wellbeing are essential to all. BU have partnered with the Dorset Mental Health Forum to provide a physical outlet and space to discuss and support your wellbeing.
Each session will be attended by a qualified Dorset Mental Health Forum staff member who can provide advice and referral details as required. The full timetable is below:
Monday

Alternating between:

Table Tennis (1:30pm - 2:30pm in Studio 1)
Football (1pm - 2pm in the 3G Astro Pitches)

Tuesday

Open sports session (1pm - 3pm in the Sports Hall)

Wednesday

Open gym (1pm – 2pm in the SportBU Gym)
These sessions aim to provide a friendly, relaxed environment and no previous sport experience is required. Drop by, have a chat and take some time out of studying and revision with others.
You can find out more information on the SportBU wellbeing hub webpage.
Posted on
Monday, May 9, 2022
Category