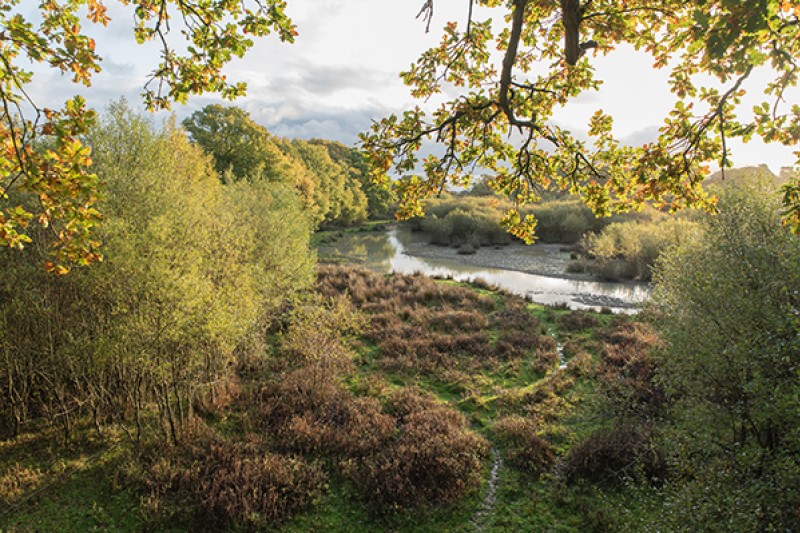 The concept of rewilding has exploded into public consciousness in the last few years, but do people understand what it really means? 
Join Dr Sam Rose from the Arts University Bournemouth (AUB) on Tuesday 11 October between 4pm and 5pm for a joint seminar with the Institute for the Modelling of Socio-Environmental Transitions (IMSET) and the Department of Archaeology and Anthropology (DA&A).
This photography-led research project into rewilding started in 2019 and aims to raise awareness and explore different approaches to rewilding. The project explores the journey Sam has taken and the conclusions he has come to. Whilst awareness is now high, there are still public misconceptions about rewilding and whether it is possible to 'just leave' nature to return.
Dr Sam Rose is a geographer with a PhD in Tropical Forest Biodiversity and a 25-year career in nature conservation and research. In 2019 he decided to give up his day job managing England's only natural World Heritage Site - the Jurassic Coast - to explore his creative side and undertake a part-time Masters in Photography at AUB. Needing a project to focus on, and having just read Wilding by Issy Tree, he decided to focus on rewilding.
This seminar will take place in F305 in the Fusion Building, and all students and staff are welcome to join online via Zoom.
You can find out more about Dr Sam Rose's work at whatifyoujustleaveit.info or on the podcast of the same name on all major podcast channels.