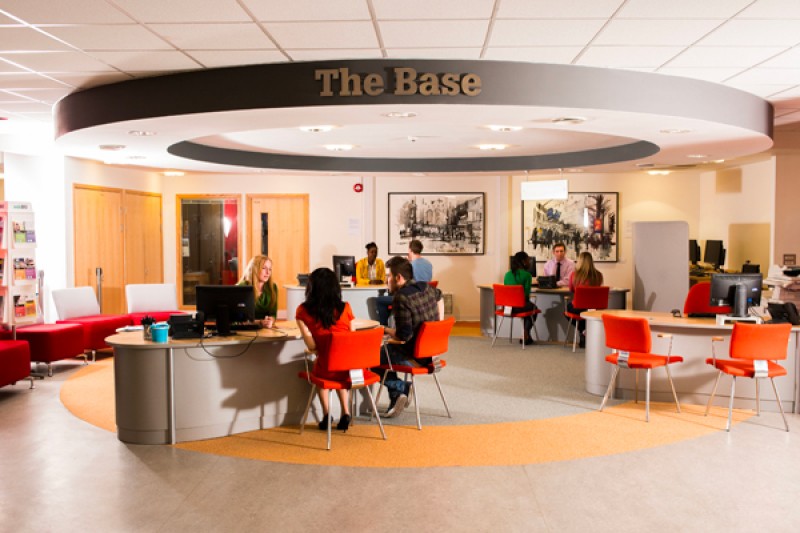 Our AskBU Students' Service is looking to recruit a team of outgoing, friendly and organised Advice Assistants to support them in handling enquiries from students, parents, graduates and more. The full-time roles are open to all final year and placement students, covering the busy period from July through to October 2023.
You will gain valuable experience of working in a frontline service environment. You'll need excellent communication and interpersonal skills as well as the ability to remain calm under pressure. The successful applicants will be able to learn quickly and will be primarily handling enquiries relating to using our accommodation booking portal, completing online registration and enrolments for the new academic year and queries relating to graduation. An understanding of confidentiality and data protection issues is required, as well as the ability to demonstrate tact and diplomacy when dealing with enquirers.
Applications close on 16 April 2023 and more information including how to apply as well as a full job description is available on MyCareerHub. You can also email AskBU at [email protected] with any questions - please include the job title you're enquiring about in the subject line.
Find out more and apply via MyCareerHub - use your BU login
A reminder from the BU Careers Team
Don't forget you can use the resources on MyCareerHub to help with your applications. You will find tools and videos to help with CVs, interviews, assessment centres, psychometric tests and more. You can also book 1:1 careers guidance appointments.