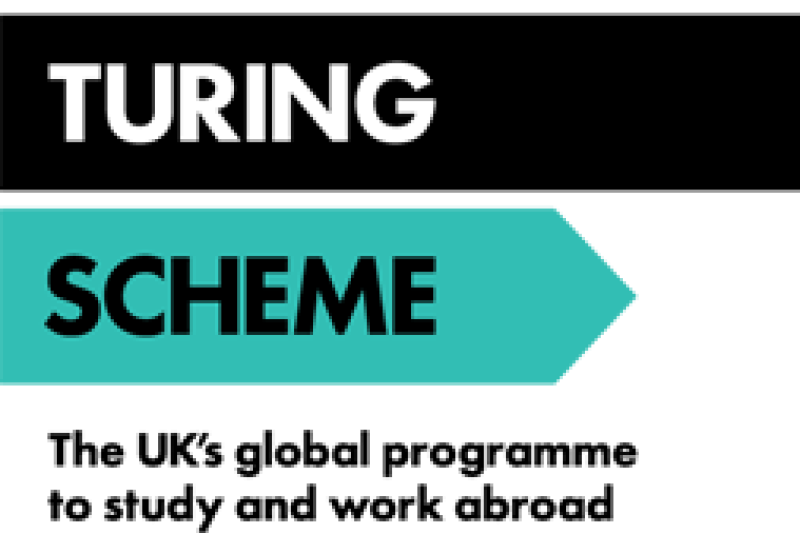 We are excited to announce that the call is now open for BU students to apply for Turing Scheme funding to support traineeships and short-term study opportunities globally.
*Please note: Some additional funding has been released to support activities in Group 1 countries.
We are now temporarily reopening applications for funding to Group 1 countries. Funding to these countries will be allocated on a first come, first serve basis.
Group 1 countries include: American Samoa, Australia, Bahamas, Barbados, Bermuda, Canada, Cayman Islands, Cook Islands, Tokelau and Niue, Cuba, Israel, Japan, Kiribati, New Caledonia, New Zealand, Papua New Guinea, Puerto Rico, Samoa, Solomon Islands, Switzerland, Turks and Caicos Islands, USA, Vanuatu, and Venezuela. 
The call is open to all BU students (any programme, any level) undertaking an international mobility including a placement undertaken as part of a placement year, a voluntary placement, a short-term study opportunity, or a placement undertaken shortly after graduating. Funding is available to support BU students with the costs associated with undertaking a placement. 
Placements must take place before 31 August 2023 and be at least 4 weeks (28 days) in duration. 
Drop-in sessions
Drop-in sessions to support you with your plans under this call are on the following days, available both in person and virtually:
Mondays during term time, between 1pm and 5pm, online via Microsoft Teams (MS Teams), search "BU Study and Work Overseas Drop in" in MS Teams or access the session in MS Teams
Wednesdays during term time, between 1pm and 5pm, in the Mobility Hub by Poole House Reception
How to apply
Please note that early applicants are most likely to receive funding for the destination and duration they request. Later applications may not be eligible if all funding is already used.
Placements must be confirmed before applying for funding. Further eligibility requirements are outlined in the student call:
Read the Student Call for more details and how to apply
If you have questions about your application – please contact [email protected].