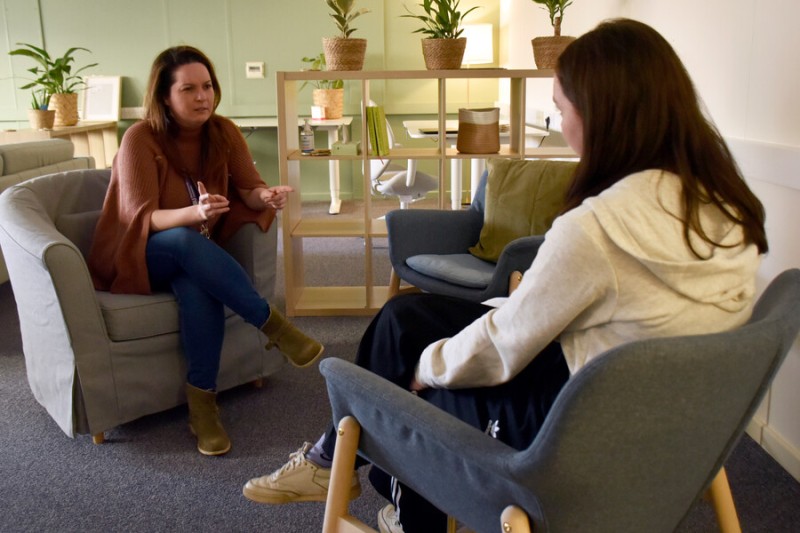 If you or someone you know is having a tough time as a result of sexual violence, The Shores is here to support you. 
The Shores, a dedicated Sexual Assault Referral Centre (SARC) for Dorset, is providing a monthly drop-in at the University Retreat on Talbot Campus. These sessions are open to all and provide a confidential, listening and believing ear from a friendly member of The Shores team as well offering advice and information. 
No booking is required – simply drop-in to Tolpuddle Annexe 2, Talbot Campus on the following dates between 9:30am and 12:30pm: 
Monday 11 December 2023

 

Monday 15 January 2024

 

Monday 12 February 2024

 

Monday 4 March 2024.

 
Who are The Shores? 
The Shores SARC provide a free one to one support to anyone of any age or gender who lives, works or studies in Dorset who has experienced any form of sexual violence in their life – whether recent or non-recent. Support is available even if you do not wish to report the incident to the police.  
They offer a safe and non-judgemental environment which focuses on the needs of you. All clients are treated with dignity and respect. The Shores are contactable 24 hours a day, seven days a week, 365 days a year by phone at 0800 970 9954.  
For more information about The Shores, please visit their website at www.the-shores.org.uk.  
Support at BU 
If you, or someone you know, has been affected by sexual assault or harassment, you might find our BU webpages useful which include support and advice as well as details about how to report an incident. 
If you find yourself in an emergency situation on campus, please call 01202 962222 from a mobile or 222 from an internal landline. For off campus emergencies call 999