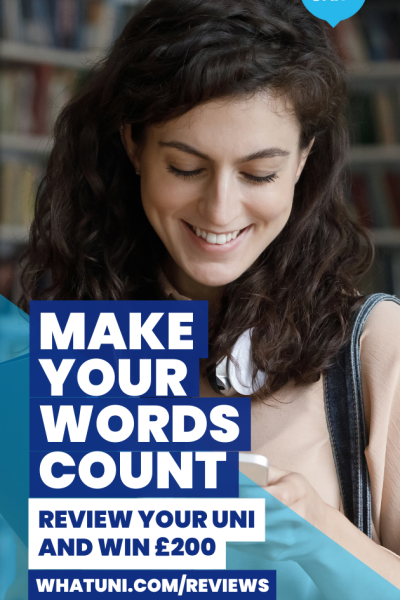 Review BU for Whatuni for a chance to win £200
We're really excited to take part in the 2024 Whatuni Student Choice Awards (WUSCAs).
The WUSCAs are compiled from the reviews which students like you leave on Whatuni, and rank institutions according to the things that students really care about – student support, campus facilities, lecturers and teaching quality, and so on.
Whatuni is the UK's largest source of independent, real, honest student reviews – reviews which have several benefits:
They give students like you a really important voice and platform to share your views.
They allow us institutions to find out what you really think, so we can make improvements to our offering.
They could win YOU a £200 voucher for taking part.
We'd love as many students as possible to give BU a review! It will only take a few minutes of your time.
Submit your review by 29 February: whatuni.com/reviews