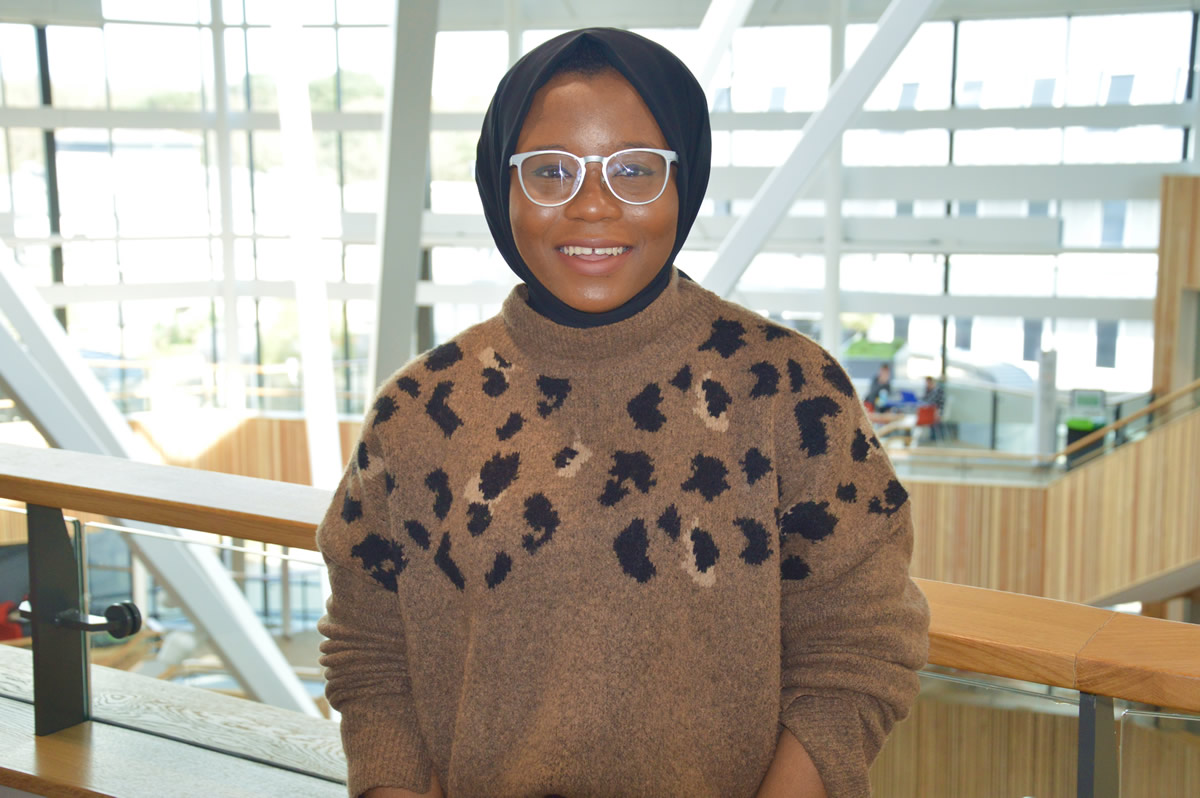 Student research explores how the fashion industry could respond to the rise of Muslim consumers
Asmah Mansur Williams is a third year BA (Hons) Business Studies student and Nerve Media's online lifestyle editor.  This spring she'll be taking part in the British Conference of Undergraduate Research (BCUR), sharing her research exploring how Muslim consumers could be the next big opportunity for the fashion industry.
Below she explains her research and why she chose to participate in BCUR.
"My research is an offshoot of my dissertation, which is looking into the influence of religious identity on fashion consumer choices. The research I'm presenting at BCUR is looking at a fast emerging consumer segment: the Muslim consumer. I'm analysing how and why the fashion industry may need to tap into opportunities the Muslim consumer presents," explain Asmah.
"As a fashion enthusiast and business student, I was interested in the growth of the emerging Muslim consumer and their purchasing power. Being a Muslim myself, I found this growth and how brands have responded to this interesting. Many global brands like Dolce and Gabbana, Marks & Spencer and Nike have created targeted products for the Muslim consumer, but there's still a big missed market opportunity as brands generally don't target this growing segment of consumers.
"The rise of social media has meant that more Muslims are expressing themselves through fashion. This is the best time to assess the needs of these consumers because contrary to popular beliefs, many Muslims are using fashion as a means to express not just their faith, but their identity.
"The Muslim consumer market is growing with more brands targeting the consumption needs. However, with Islamophobia and the constant backlash from the media, the need to further communicate the benefits of development cannot be overemphasized.
"BCUR is the perfect platform to present my research and join the stream of content that shows Muslims in a positive light. It's a great opportunity to learn as well as shape my knowledge and perspective on an aspect of the fashion industry."
The British Conference of Undergraduate Research will be taking place in Bournemouth on 25 – 26 April.  Hundreds of undergraduates from universities across the country will be presenting their research throughout the conference.  For more information, see the BCUR website.