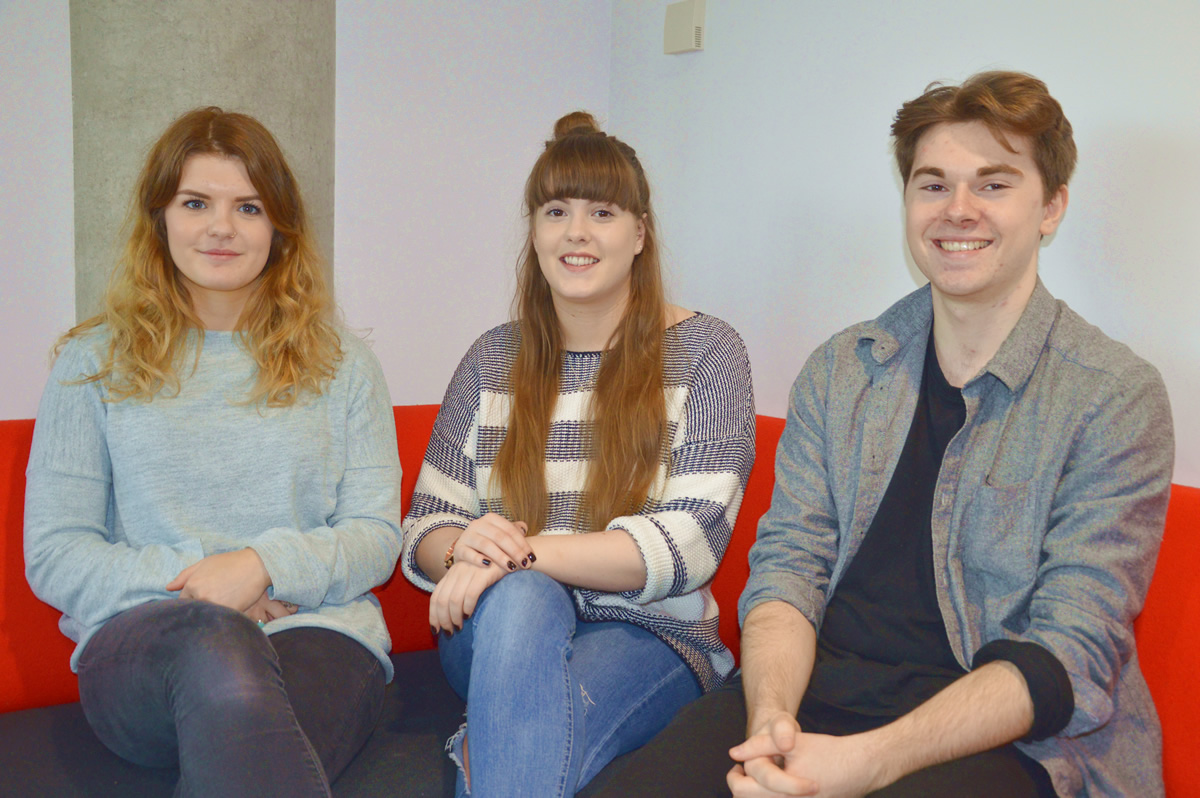 A group of student researchers look at how community enterprises can help bring the community together in West Howe
This spring a group of BA (Hons) Sociology & Anthropology undergraduate students Alex Lally, Dylan Clarke, James Gibbs and Nancy Jones will be attending the British Conference of Undergraduate Research (BCUR). Alex and James will be presenting the groups research about social capital in West Howe community enterprises at the conference.
Below we hear from Alex, Dylan and Nancy about their research and why they'll be attending BCUR.
The project began as a unit at the beginning of our second year. The unit gets you to go out into the local community and get some practical experience. We choose to volunteer for the charity West Howe Community Enterprises which runs the café 'Howe Tasty' in West Howe, Bournemouth," explains Nancy.
West Howe is a fairly deprived area in Bournemouth. It has a pretty bad reputation and quite a negative stigma attached to the area, which makes its locals quite isolated. We were looking at social capital and how a community enterprise can help the community. As well as looking at the advantages and disadvantages of community enterprises being marketed," explains Dylan.
We looked at how a community can gain social capital in an area where people may lack it. We also looked at how the community can be self-sustaining, as there can be quite a contradiction between being a charity and a business. This was an ethnographic study.  We carried out a lot of participant observation, field notes and interviews within the café. We found a correlation that those who lacked social capital were the most socially isolated," explains Alex.
We found that marketing the café was necessary for the enterprise to be self-sustainable," explains Dylan.
Without marketization it would be a dependant force from government forces. Which means the charity wouldn't have much control," explains Alex.
We initially wanted to look at what foods they served. When we looked into it further we realised it was more than that. Then we become interested in what it does for people and the charity. We found that café was really improving people's social capital," explains Nancy.
It was interesting to see how the café socially connects people. The co-ordinators who run the charity Di Jones and Diane Humpries really appreciated our help. We felt very heavily involved; as it was a time they were running out of funds. In the end, it wasn't just what we could get out of it for our unit it was what we could do to help them," explains Alex.
Di and Dianne really relied on us and they were really working hard to improve things for the local community. We also had good feedback from our lecturer Dr Rosie Reed. This inspired us to share our research at BCUR," explains Dylan.
We found out so much from doing the study that we were actually really interested in it. They do so much in West Howe for the community. There's quite a negative stigma, but they do so much to improve this," explains Nancy.
"We all really enjoyed it and are looking forward to sharing it at BCUR," explains the group.
The British Conference of Undergraduate Research will be taking place in Bournemouth on 25 – 26 April.  Hundreds of undergraduates from universities across the country will be presenting their research throughout the conference.  For more information, see the BCUR website.