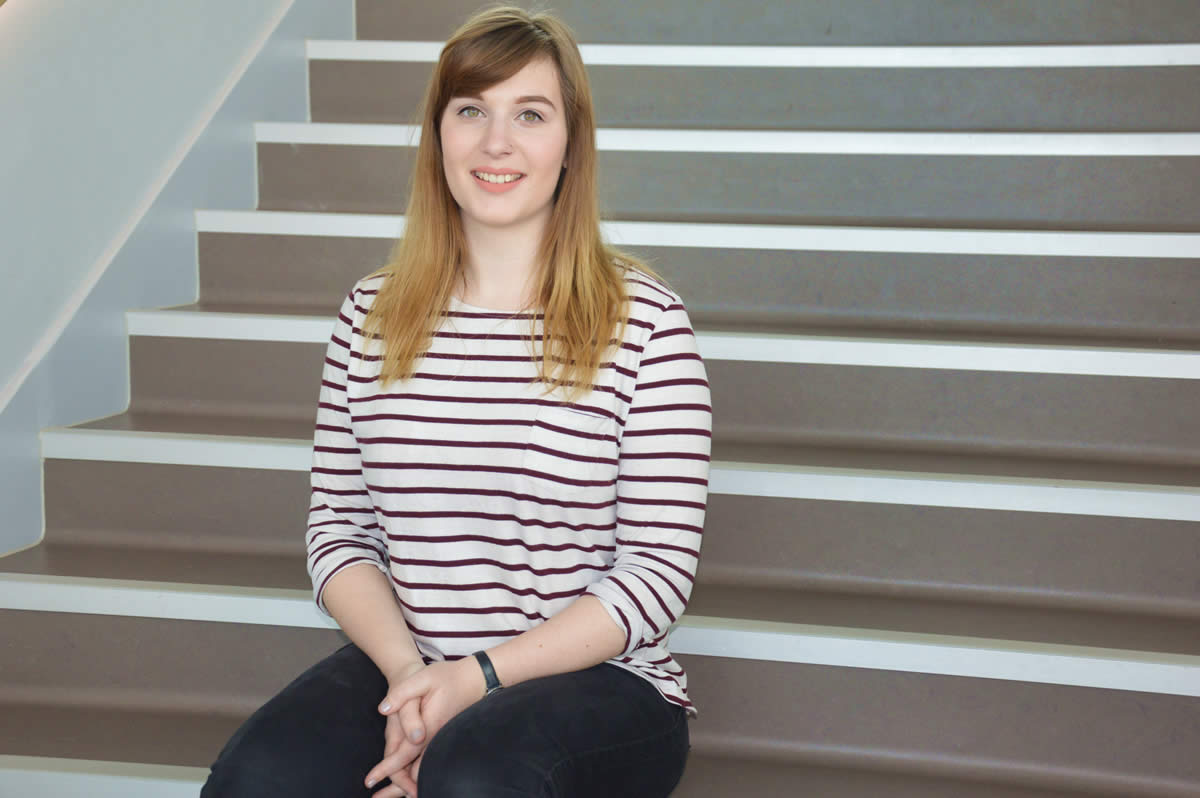 Student research discovers a rare habitat and vulnerable species in Poole Harbour
Jess Bone is a final year undergraduate student studying marine ecology and conservation here at BU. This spring, she will be taking part in the British Conference of Undergraduate Research (BCUR) to share her undergraduate research.
A Student Environment Research Team (SERT) made up of Jess and two other students, Jade Robuffo and Rob Hughes, discovered a rare habitat and vulnerable species in Poole Harbour.  This inspired Jess to continue this into her final year dissertation.  
Below she explains why she will be taking part in BCUR this year.
"Our SERT looked at the organisms that live on the bottom of a lagoon on Brownsea Island. This lagoon hadn't been surveyed before so our survey was the first glimpse into its habitat. In November we took 12 samples, including salinity, temperature and dissolved oxygen readings. We found that there is a lot of variation and biodiversity between the two sections of the lagoon. Lagoons are very hostile environments, so there are potential explanations for this variation.  This is something that inspired me to explore further in my dissertation,"
"The team were originally approached by Dr Roger Herbert to carry out the research. His enthusiasm in the field was infectious and Rob, Jade and I were more than happy to assist with analysing the sediment samples in the lab.  It also seemed like a really good opportunity to learn new skills both in the field and in the lab. It was exciting to be one of the first people to survey this habitat - particularly when it's so close to home, as I myself live and grew up in Dorset," explains Jess.
"Mainstream marine biology and conservation rarely focuses on invertebrates, particularly those living in the sediment, so this gap in knowledge encouraged me to continue with the lab work and I was intrigued to know what exactly we had found. It became clear that there weren't equal number of species in each sample and my interest in finding out why this was the case lead to me writing my dissertation about the lagoon,"
"I applied for BCUR as it seemed like a good platform to share what we had found and also get some practice in presenting research to an audience. It's nice to be able to represent BU. Dr Herbert was very keen for me to share this research at BCUR and I thought it was too good an opportunity to miss."
The British Conference of Undergraduate Research will be taking place in Bournemouth on 25 – 26 April.  Hundreds of undergraduates from universities across the country will be presenting their research throughout the conference.  For more information, see the BCUR website.