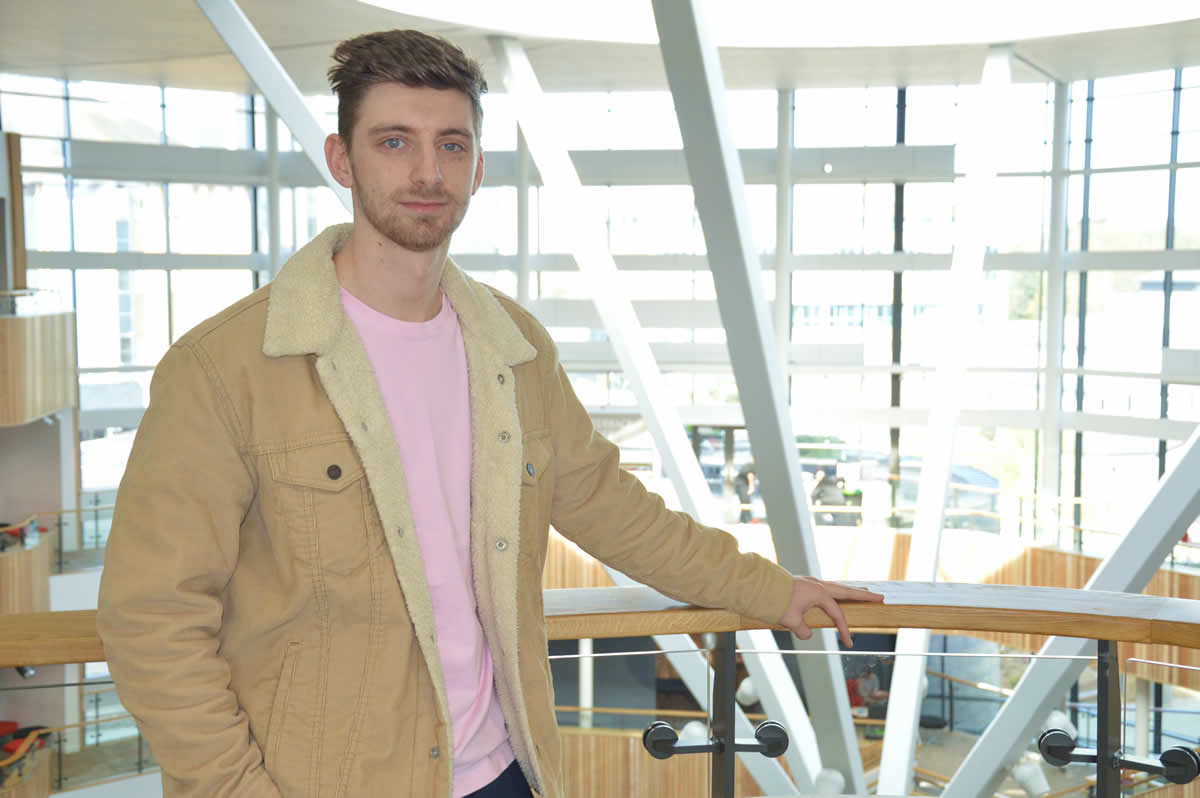 The history of navigation: Student researcher looks at modern perceptions of time and space
Olly Boon is a Digital Media Design undergraduate who is looking at modern perceptions of time and space, and how a traveller experiences their journey emotionally. This April, he'll be taking part in the British Conference of Undergraduate Research.
Below he shares his research and why he submitted to the conference:
"My project focuses on wayfinding, which is all about the ways in which people navigate themselves from place to place. I'm specifically looking into the history of navigation and how it has drastically changed, thanks to modern technology,"
"Our understanding of navigation has changed due to the widespread use of modern technologies such as the Global Positioning System (GPS). I've looked at this modern understanding of space by going on a walk without GPS or any wayfinding technology. At the conference I'm going to present these findings in an audio/visual installation showing the differences between the navigation of the past and the methods used today," explains Olly.
 "I chose to research this because of my interest in user experience (UX) design. I am particularly interested in mapping and movement through space. My previous practical work has often focussed on mapping and location tracking, so I was excited to research this in an academic context. I'm currently using my research into modern perceptions of space and time to form the basis of the user experience design for my final year project which relies heavily on wayfinding and understanding space,"
"I chose to apply for BCUR at the recommendation of my dissertation supervisor Dr Anna Troisi. This is a great platform to show my work and ask attendees about their experiences with wayfinding technology. It will be interesting to hear other people's opinions of spatial navigation today and to see if my work can challenge their views on navigating space."
The British Conference of Undergraduate Research will be taking place in Bournemouth on 25 – 26 April.  Hundreds of undergraduates from universities across the country will be presenting their research throughout the conference.  For more information, see the BCUR website.