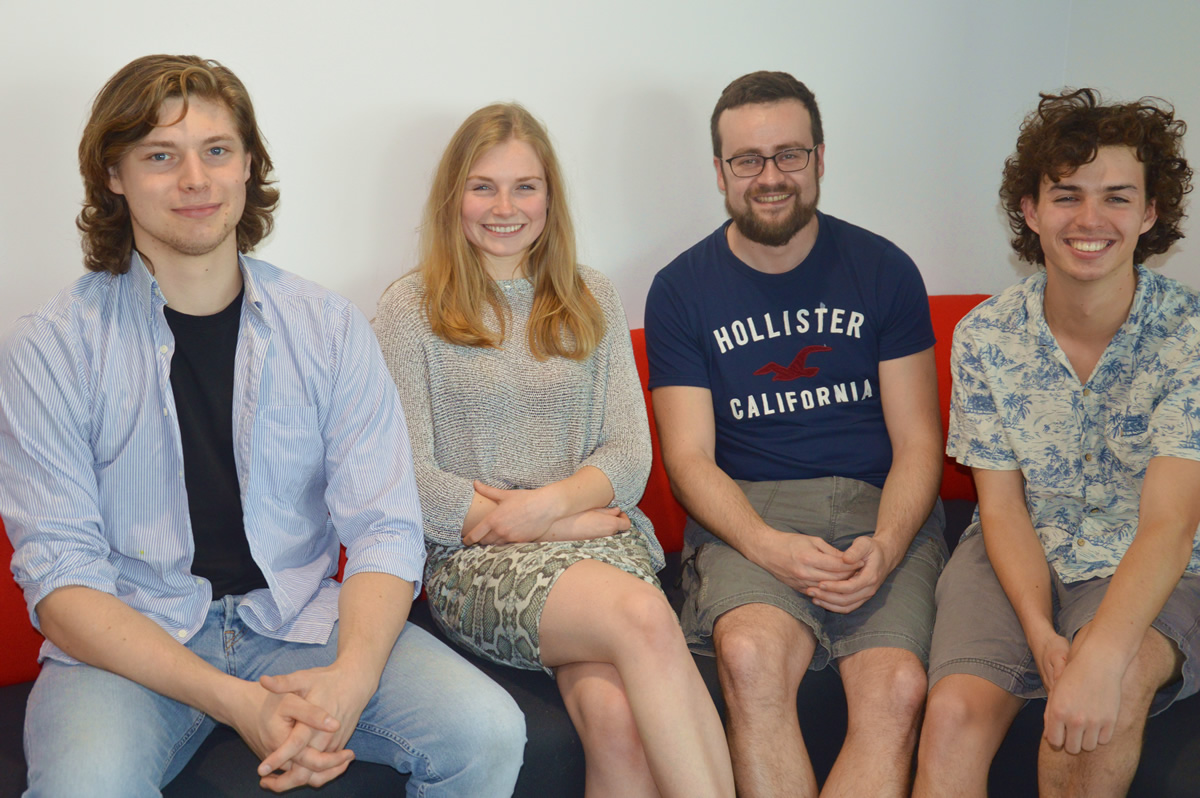 Researching the Roman occupation of Wales
This spring, a team of undergraduate students will be presenting their research about a potential Roman occupation in Wales at the British Conference of Undergraduate Research (BCUR).
Final year Archaeology students Josie Hagan, Phil Trim, Luke Hooper and Hayden Scott-Pratt, a final year Archaeological, Anthropological and Forensic Sciences student all carried out the research in Pembrokeshire and will be sharing their findings at the conference.
Below Josie shares some of the research and why they've chosen to share their research at BCUR:
"We are presenting our geophysical survey we undertook in Wales, last September. This was part of the Stones of Stonehenge Project. The project is headed by Professor Mike Parker-Pearson from UCL and BU's Professor Kate Welham. We were looking for evidence of Neolithic occupation, but instead found what appears to be a potential site of Roman occupation," says Josie.
"The site Parc Y Gaer (The Fort Park) is potentially the western-most Roman villa in Wales. Our research looks at what the site could represent by looking at comparative sites including Abermagwr and Cardiganshire. This is a pretty significant discovery, as there are currently only 11 known Roman villas in Wales"
"Our initial interest in the research came after we saw the results from the geophysical survey, as they were quite a surprise! This lead us to carry on researching comparison sites in our free time, and the more we researched the more we realised that a Roman site that far west in Wales would be quite significant to how Roman occupation in Wales was viewed," explains Josie.
"We applied for BCUR as we are all proud BU students and we felt it would be a great way to highlight the work we have done at BU. It's a great opportunity to share this with not just BU, but those from universities across the UK. We're also keen to present at a conference as students, as this will be great experience, especially as some of us want to pursue our own research after we graduate."
The British Conference of Undergraduate Research will be taking place in Bournemouth on 25 – 26 April.  Hundreds of undergraduates from universities across the country will be presenting their research throughout the conference.  For more information, see the BCUR website.