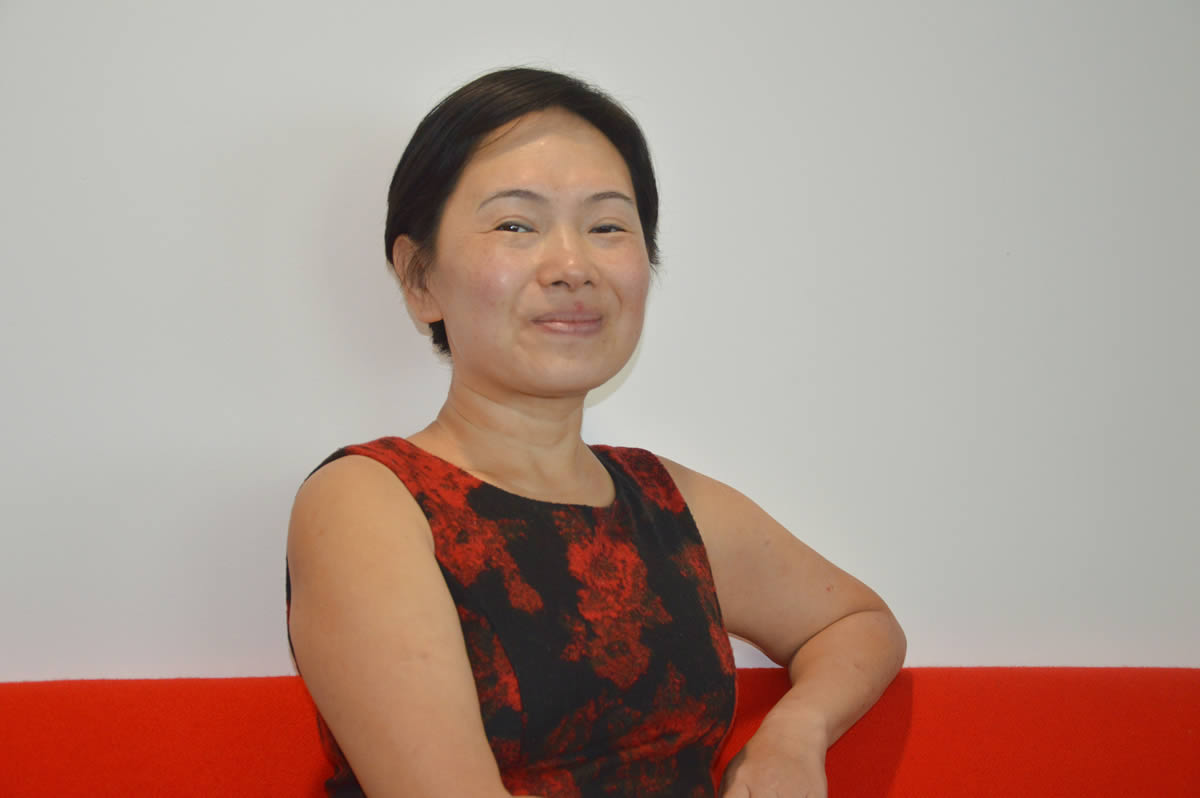 Cancer Survivor carries out student research into the nutritional attitudes of cancer survivors
Xu Cao, a mature student and cancer survivor studied a BA (Hons) in Nutrition for her undergraduate degree. This spring she'll be participating in the British Conference of Undergraduate Research (BCUR).
Below she talks about her research into the knowledge of nutrition in cancer survivors and why her personal experiences inspired her to carry this research out.
"I was studying for my final year in my nutrition degree when I learnt about the relationship between health and cancer recovery. After talking to my supervisor Professor Jane Murphy, I decided to start looking further into this area. I worked with 48 participants who had all completed their cancer treatment. I was quite shocked to see how poor their nutritional knowledge was. Despite this information being readily available through the World Cancer Research Fund (WCRF), I found that the participants were not aware of the WCRF nutrition guidelines, "explains Xu.
"Cancer survivors need to be aware of life beyond cancer and the importance of eating well, exercising regularly and reducing stress. Poor diet links to at least 13 different types of cancer and eating well can prevent this. I think it's important to make people aware of this from an early age. I want to look at this further as part of my master's degree in September."
"I myself am a cancer survivor. I was diagnosed with breast cancer on my 40th birthday. I wanted to carry out this research because of my own personal experiences. I've felt so much better in myself since I've been eating a balanced diet and exercising regularly. It was quite upsetting to see how many people were unaware of this and I want to help further educate them about the importance of good nutrition."
"My undergraduate degree was the best three years of my life! I was originally born in China where the education system is very different. We had to learn a particular subject, rather than get to choose what we study. Since coming to England I've been able to choose what I want to learn and what I'm interested in. I really like the multicultural environment here at BU. Despite being a  mature student, I'm really enjoying learning and being at university."
"Part of what inspired me to apply to BCUR was my classmate Rosie Lumley who won BU's SURE last year. As well as this I really want to improve myself and push myself to learn something new. It's nice to achieve something new."
The British Conference of Undergraduate Research will be taking place in Bournemouth on 25 – 26 April.  Hundreds of undergraduates from universities across the country will be presenting their research throughout the conference.  For more information, see the BCUR website.