We know that you want to hear about BU from the people who really matter – our current students and graduates! You can read profiles of our current Indian students and graduates below, we'll let them do the rest of the talking!
---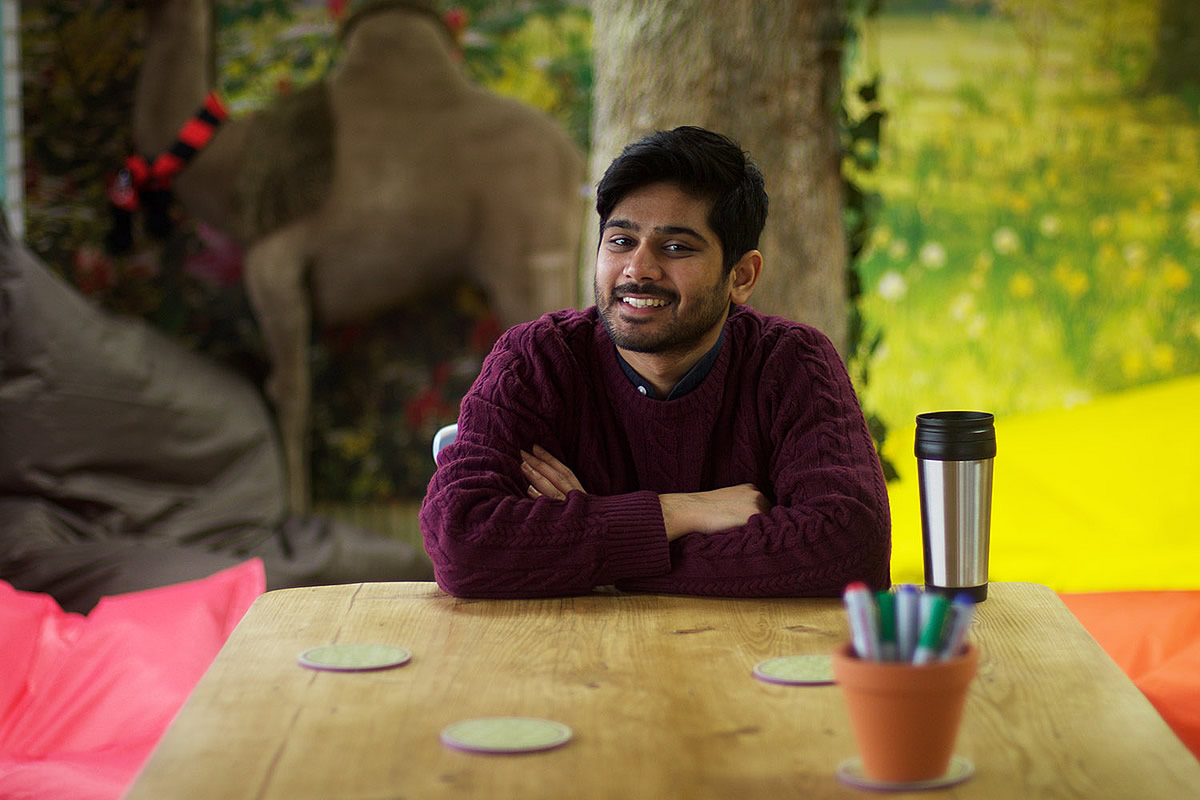 Coming to Bournemouth University was one of the easiest decisions I've had to make but also one of the best. Films and computer animation have enthralled me for as long as I can remember. Their capacity to create stories and characters with entire living worlds, without any limitation to imagination is what I have constantly aspired towards studying. What better place to come to than the No. 1 university in the UK for media studies and computer animation? Bournemouth University provided me with the best platform to learn and to hone my skills - from the essence of animation to the practical knowledge of visual storytelling.
The first time I came to BU was in 2010 when I pursued my BA in Computer Animation Arts. This was one of the most grueling and yet equally, if not more, rewarding course I have ever done. During those three years I was taught a vast amount about computer animation and visual effects in today's world. I was able to apply all my knowledge when I worked as a VFX Producer for a New York based company called Trace VFX after graduating. Since then, my career has gone in an upward trajectory where I was able to impress and gain recognition amongst my colleagues as well as the senior management of the company. After briefly working with Trace VFX and gaining relevant industry experience, I decided it was time for me to complete my postgraduate studies. So when it came to choosing a university for my masters in film production, coming back to BU was a no-brainer. Two years after finishing my computer animation degree, I was back at the place which I now call my second home.
At Bournemouth University I found a great potential for growth through the support and teaching offered by professors with vast experience. BU combines all this with latest world-class industry standard facilities through-out two campuses. All this is great and adds to my excellent experience at BU, but one of the highlights to a BU experience is the excellent networking opportunities we get here with top industry professionals from placements, master classes and weekly visiting speakers.
Applying to Bournemouth University for both undergraduate as well as postgraduate courses was very simple and straight forward. Through set guidelines and user-friendly online applications, the entire process was quite smooth. And whenever I'd require any help the International recruitment and admissions department were always extremely helpful. In my experience, I've found that BU focuses and makes huge amounts of effort to make the entire international student experience as smooth as they can, right from application, enrolment to settling in a new country, language and cultural barrier, exam support right till the end of graduation. The level of understanding, support and patience everyone receives from the staff and faculty at BU is astounding. 
In addition to the fantastic and on-going support, I was also one of the lucky postgraduate applicants to receive an Excellence Scholarship worth £3000 for high academic achievement in my undergraduate degree. This certainly helped financially but it also served as a great confidence booster in my own ability to achieve excellence. In recent years, BU has created many such opportunities for high achieving international students to receive a range of scholarships, some of which are even worth a full 50% to 100% tuition fee reduction.
The entire university experience is an extremely crucial period as we learn, mature and step into our adult lives. I could not have imagined a better place to have this experience than at Bournemouth University. All of this is aided by the wonderful town of Bournemouth, worthy of falling in love at first sight especially with its beautiful coastal waters and beaches.
---
Shiavax Postwalla
Economics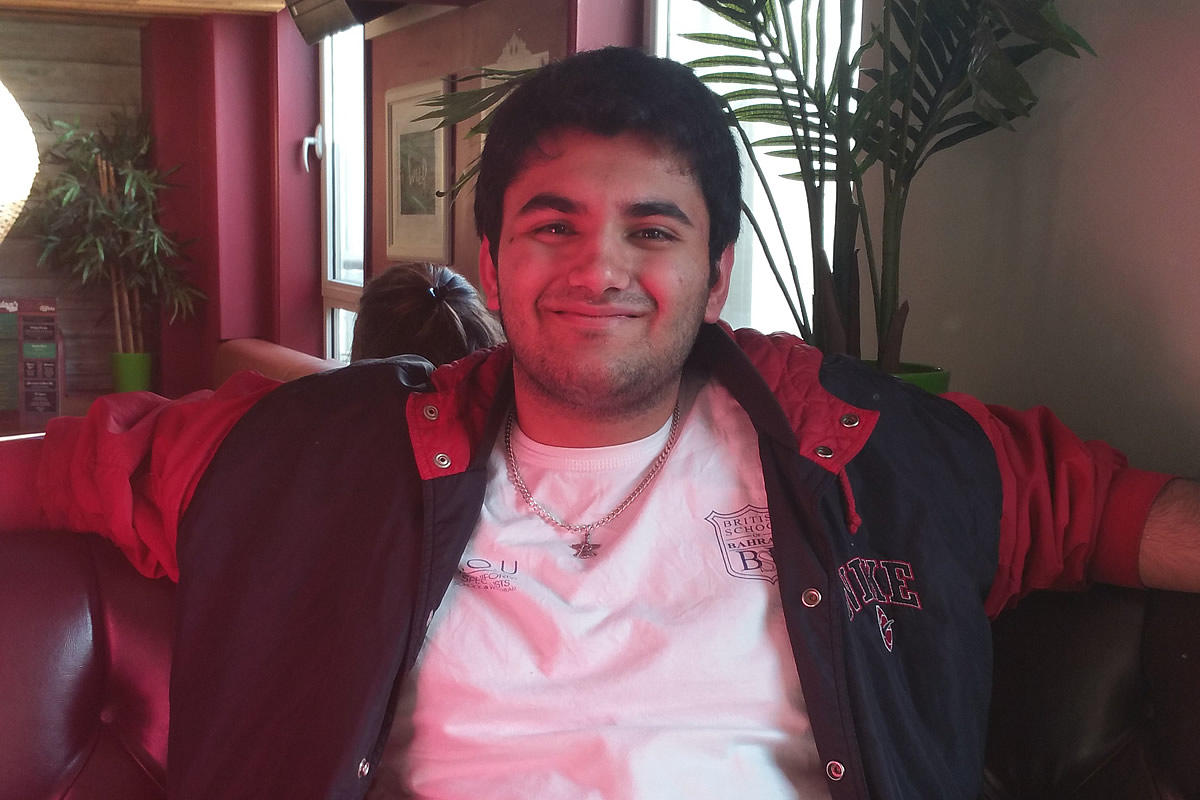 I am a student at Bournemouth University studying BA Economics. Having grown up in Bahrain, a little island nation in the middle east, I came to the UK for my education with the hope of widening my future prospects and experience a different way of life.  The reason I chose Bournemouth University was because it looked like it would provide me with both a good social, and educational scene. The quaint and beautiful setting of the town made it all the more desirable to live in for four years.
One thing immediately noticeable about the university is how friendly and warm hearted students and staff are. Meeting people here and making new friends hardly takes any effort and perhaps that's one reason why so many international students love studying here. The university also has a fantastic educational aspect: Lecturers are very passionate about their courses and have an open door policy, which means that they are always there if you need any help.
Coming to Bournemouth will provide you with an unique set of memories and experiences that nowhere else in Europe will be able to give you. Besides the beauty of the deep blue sea, the stunning coastlines and an architectural taste of real English heritage, simply the people of this city will be something to look forward to seeing every single day. My home is 4000 miles away, and yet, not a day goes by where I feel like I do belong here. I encourage any prospective student in the future, to pin Bournemouth as a potential future university.
---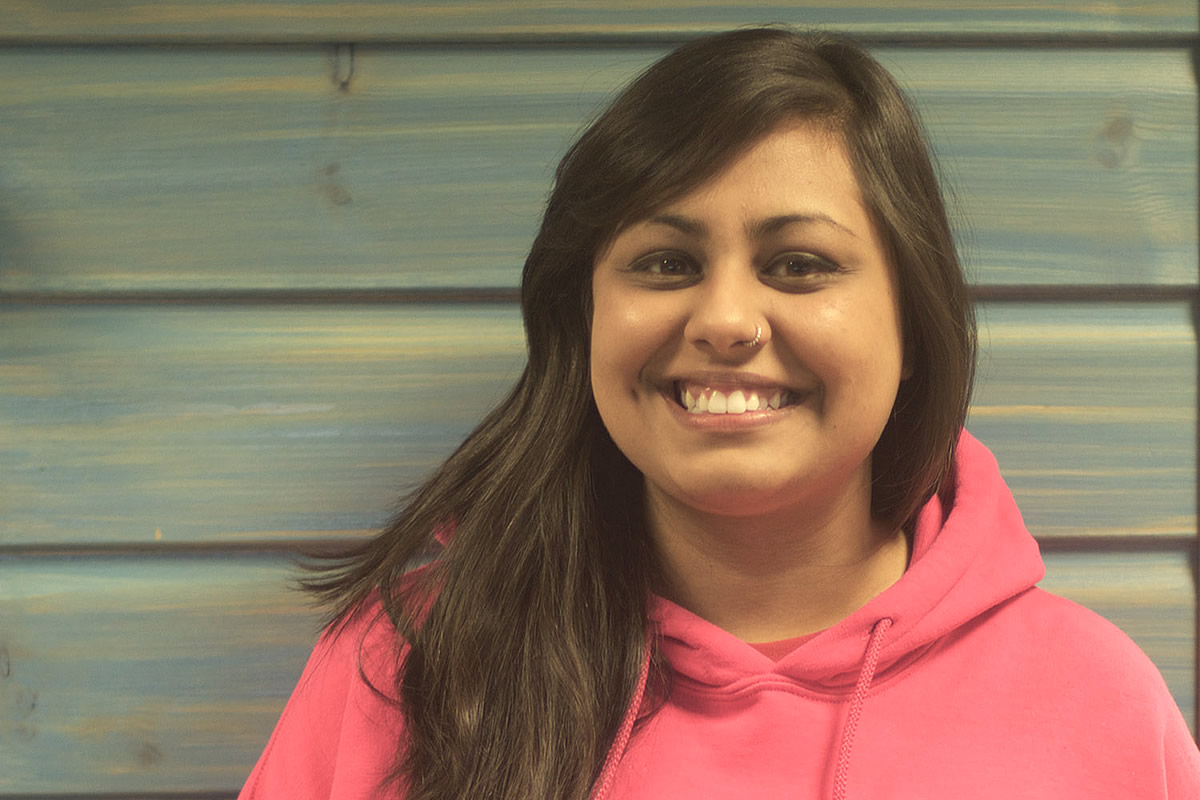 Pursuing higher education abroad is a difficult decision when you consider the financial resources needed. Receiving The Bournemouth University Business School Dean's Scholarship immediately eased my burden by waiving 50% of my tuition fee, acting as an obvious confidence booster.
I have previously studied Psychology for my Bachelor's degree, so I was naturally sceptical about jumping subjects. Bournemouth University's Masters degree is a conversion course, meaning that my personal statement played a crucial role in light of my lack of experience. My Masters degree is for one year, with an additional optional placement for a year, ensuring that students are completely prepared to join the workforce with a strong foundation in theory and practice.
As the title suggests, my course is truly international. In four months, I have already made friends with people from over 35 nationalities within my department alone. While the course is quite hectic, I think that a diverse class can provide new cultural insights, crucial to any management related course. The BU Business School is well known for its academics and is home to world-class journals. As a result, students often have access to the most up-to-date information, even before it has been published. As the elected Senior Student Representative for my cohort, I have had several opportunities to interact with senior staff members to voice student opinion. I find it remarkable that they are easily accessible and very keen to incorporate students' suggestions in improving the frame work.
The Students Union at BU is incredibly supportive, besides supporting us in setting up the Indian Students Society, it has been an instrumental tool in settling international students in to a new city. It also helped us in pulling of a grand Diwali event, much appreciated by everyone. Free pizza nights, Global Café get togethers, music jams and movie nights offer sufficient social outings that are easy on the pocket.
In addition to all of this, the non-teaching staff take great efforts to complete the experience. IT and Statistics workshops and the free Language centre are helping me to address my shortcomings and add to my CV. The Post-Graduate Development Award is an incentive that motivates and recognises Masters students that balance academic and extracurricular activities.
Bournemouth is a lovely place and its location was an important factor while I was shortlisting universities. The cost of living is less compared to the bigger cities and its beautiful surroundings and quaint charm invite exploration, fuelling my interest in photography. A large student population makes it a vibrant place, yet friendly and safe.
Although the University buses connect most city areas, I have realized that walking in Bournemouth's by-lanes is the ideal way to chance across tiny tea shops and nostalgic second hand bookshops. The weather is unpredictable, but Bournemouth manages to have some cheery sunshine even as the rest of UK suffers cold waves. The town centre has countless restaurants and the kebab shop around the corner has become my second home during assignment submissions. Asian students may perceive that they miss home food while studying abroad, but surprisingly, grocery stores here offer all the ingredients you would need if you ever feel homesick.
I am very satisfied with my student experience at BU. On some days the workload can make you feel quite anxious. Nobody said this journey would be easy, however, that is the challenge and I am convinced that upon the completion of my course, I will be richer for the time in England.
---
Kevin Kariappa (2015 – 2019)
Sports Development and Coaching Sciences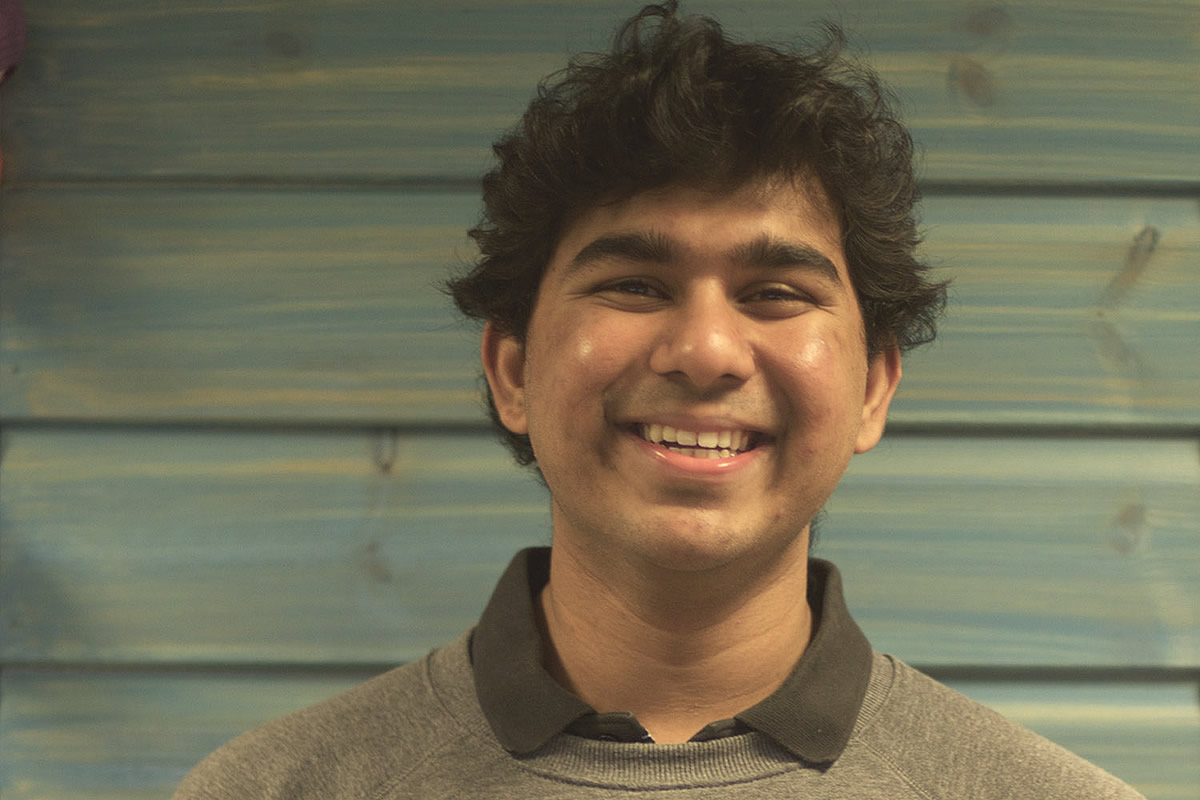 My name is Kevin Kariappa. I am 19 years old and I am from Bangalore, India.
 I am doing an undergraduate course in Sports Development and Coaching Sciences. Since Sports Studies isn't easily available in India, BU offered me the perfect opportunity with the course that I wanted and they have a placement year which is an added incentive.
I applied through UCAS which streamlined the process and made it simpler. BU's international admissions' team was approachable and helped when I had queries about the course and in general. After studying in an engineering college I realised it wasn't what I wanted to do and after taking time off, it lead me to decide that sports studies is what I wanted to do. My course so far has been engaging and has given me an insight into the sports industry.
Bournemouth is a beautiful place to be in and I consider it as my second home, the beach being extremely close to my accommodation is great, be ready for lots of early morning and late night walks. The United Kingdom is a wonderful place to be in and it grows on you.
---
Sherwin Coelho
MA Multimedia Journalism
I had always wanted to do my Masters abroad and Bournemouth's reputation for its media courses is a well-known fact not only in the UK but all over the world. I was sitting on offers from four different Universities before applying to Bournemouth. BU were adamant that I clear my IELTS, pass an interview and a test before securing admission. This made me feel like I had to earn my seat rather than win it off a lucky draw and made the experience and accomplishment even better. Unlike most of my peers, I did not apply through an education consultancy but applied directly to the University. Even though I did that, the procedure and information was clear and responses were prompt. The team did a great job of ensuring we were always up to speed with our admission process and well-informed of what we needed to do right till the very end.
Before coming to study here, I was working as a sports journalist, an instructional writer and a freelance writer at different time-frames. I needed to give my career a boost and figured I was at the right age to take the plunge.
The best thing about my course is the fact that we are taught how to work fluently between three mediums - TV, radio and web, which is imperative to know if you intend to become a journalist/freelancer in today's world. We are pushed to the limit in terms with dealing with pressure and deadlines - another aspect that sharpens us with time and rounds up our journalistic skills. My overall academic experience has been extremely positive and I am confident it will help me secure a job despite these challenging times.
For me, going abroad was never only all about the education. I got involved with Nerve (Student Unions magazine, radio and TV station) and have since published articles for Nerve magazine and been a regular presenter on Nerve radio since term one. I have socialised outside University as well building contacts with the local music scene which has helped me gain freelance work over the course of the year with various publications. There may not be money but getting free tickets to events and getting your bill paid for free food comes close enough.
The UK is a great place to live in. There's potential for so much more here but the fact that people have a life as opposed to working as slaves makes it one of the nicer cultures I know. There's loads of greenery, immense beauty and hardly any pollution. The weather takes some getting used to, but I guess that's why it always makes for a good topic of discussion.
I plan to work as journalist in the future. Before coming here, I was only sure of my online writing skills, but now I can confidently say that I can work in TV, radio, or multimedia with little or no training as the course and University has helped me add more handy skills to my repertoire. I would love to work in entertainment radio and stay back in the UK for as long as possible.