We know that you want to hear about BU from the people who really matter – our current students and graduates! You can read profiles of our current Italian students and graduates below.  We'll let them do the rest of the talking!
---
Elena Pagliei, alumna 
BA (Hons) Global Media Practice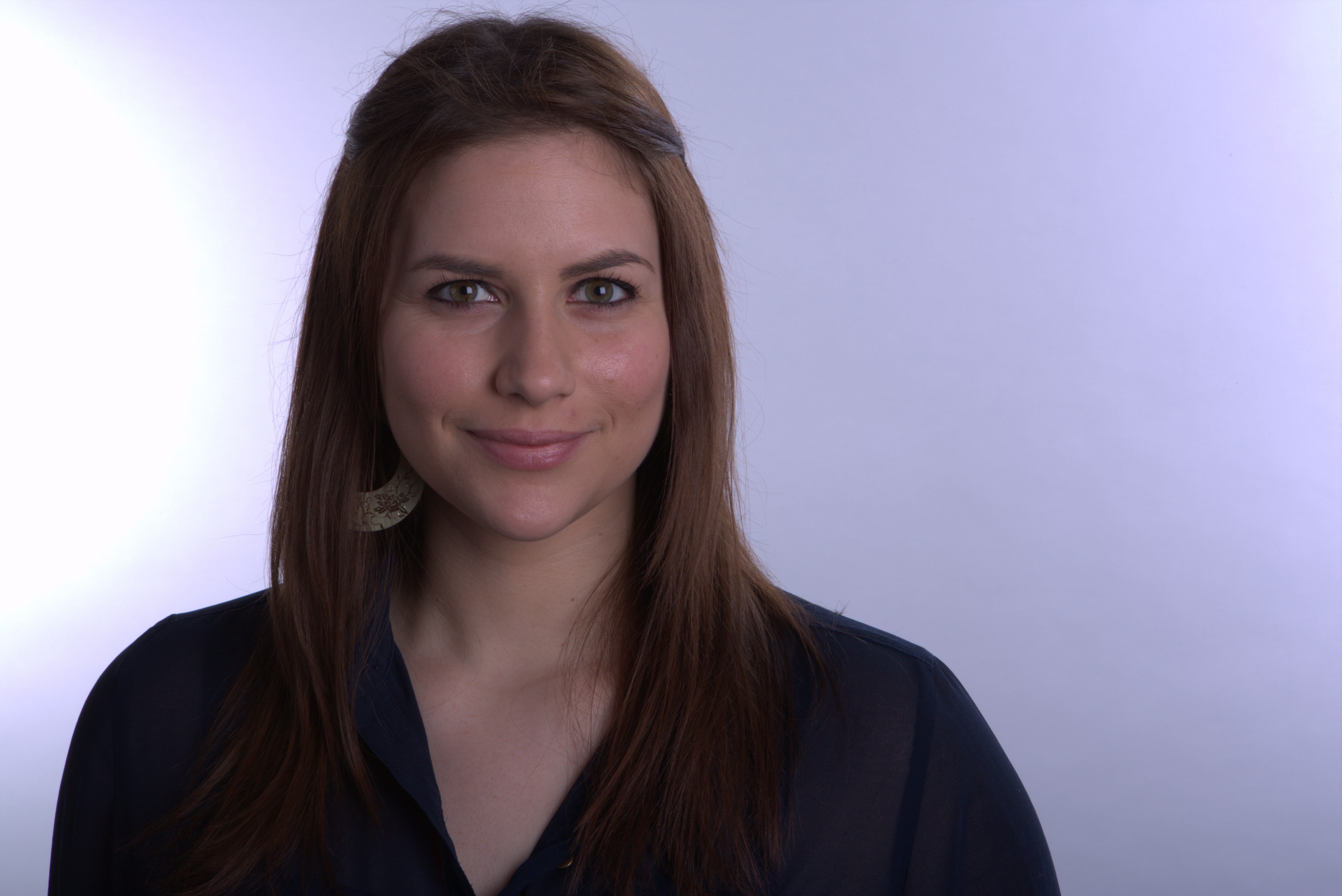 I studied MA Digital Effects at BU and I definitely think the best thing about my programme was its reputation. Thanks to the very strong links with the VFX industry we had very important professionals coming to BU as guest speakers, as well as career fairs where we could meet recruiters. This is actually how I got my job, before even finishing my degree course!
I had the best time in Bournemouth. It is such a lovely town and I think it is ideal for the perfect university experience. It's a relatively small town but it does have loads of fun places, clubs and restaurants to hang out and meet new people. Most of the students live in the same area and the campus simply has all you need. The beach is stunning and amazing places like the Jurassic Coast, Old Harry Rocks and New Forest are all close by. It is such an international town that you'll be likely to meet people from every corner of the world!
My course didn't offer a set sandwich (placement) year, however I still decided to apply for internships during my second term summer break. I got accepted as a VFX Production Intern at BlueBolt Ltd in London, which is a studio that specializes in VFX for films and TV. The internship wasn't paid but my expenses were covered.
My main duties varied quite a lot, from attending internal and client meetings, taking notes, doing research for sets to be recreated in CG, managing various archives, completing shotlists and other documents.
It was such a great experience to be accepted on this internship. Back then BlueBolt was working on films like Monuments Men and Doctor Who and it was really exciting to see how the film and VFX industries work. This internship has been a very precious investment for me as it definitely made a difference to my CV and it surely helped me in achieving my current job role.
I finished my degree course in May 2014 and I started working a week later. I moved to London and I joined The Mill, a VFX & postproduction company. I started as a Production Intern on a three months contract. I then got confirmed as a full time Production Assistant and I have now been there for one year and half. I recently got promoted to Producer about two months ago.
My role is to ensure that VFX and animation projects are delivered on budget and schedule. This entails managing the relationship with the clients, understanding what they want, agreeing with them budgets and timing plans. Internally, I make sure we have the right resources on the jobs, and I coordinate and support the artists throughout the whole production.
The academic knowledge and the experience on extracurricular activities that I gained at university have been extremely precious to my career progression. I felt much more competent than what I expected and this made me stand out and prove myself really quickly on the workplace.
---
After high school I came to the UK to learn English for nine months but I enjoyed Bournemouth so much that I chose to stay and study a degree at BU.
My course has been challenging but exciting and having the opportunity to complete a placement year at an international bank has broadened my future employment options. The university has provided all the support I've needed, whenever I've needed it.
It has been an amazing and thrilling experience…the best choice I've ever made!
My favourite things about Bournemouth are its beautiful beaches and gardens during the summer time. It's the perfect place to live as it has easy access to London, lovely landscapes around Dorset, a fantastic nightlife and a fascinating mix of cultures.