We know that you want to hear about BU from the people who really matter – our current students and graduates! You can read profiles of our current Russian students and graduates below, we'll let them do the rest of the talking!
---
Alina Egorova
Master of Science in International Business Management
I searched many possible options in terms of education in the UK, but I chose Bournemouth University ahead of other universities for many reasons. Bournemouth University is a well-known University in the UK and has a good reputation. Therefore I liked the location of Bournemouth University.
In terms of the application procedure I would like to say that it was a very fast and efficient process. I did not have any difficulties, and if I had any questions BU' s staff were there to answer and did it very quickly.
I want to express my high satisfaction about my academic experience at Bournemouth University. I liked the course very much! The course was very well structured and I found lectures very interesting and inspiring. The teachers were amazing at their job, they taught topics with up-to date information and remarkable facts. Therefore, their lectures were extremely stimulating and motivating.
The years I spent at Bournemouth University were the best time of my life! I have gained an incredible educational and cultural experience! Thank you!!!
Regarding social life in Bournemouth I want to highlight that there are so many exciting things to do. Bournemouth itself has many things to offer such as the beautiful beach, great surrounding areas near the city, including parks and Bournemouth Pier. Moreover, Bournemouth University always offered different excursions to other cities such as London, Bath, and Oxford which I liked so much!
Bournemouth is a student city and there are so many pubs and night clubs, so overall the social life is unbelievably rich! I loved Bournemouth as a place to be as the nature of the city is amazing. I especially liked Bournemouth Pier in summer time and Bournemouth Square during Christmas! Bournemouth is a great city and there are always so many things to see and do!
When I came to study in Bournemouth it was my first visit to the UK. I found the UK a great country with very nice and friendly people! In the UK there are loads of great places to see. In my future I am planning to study the MBA program at Bournemouth University. In the meantime I am getting some work experience and in a couple of years I want to improve my educational background and learn as much as possible in order to be more confident and proactive with our improving, fast changing business world.
---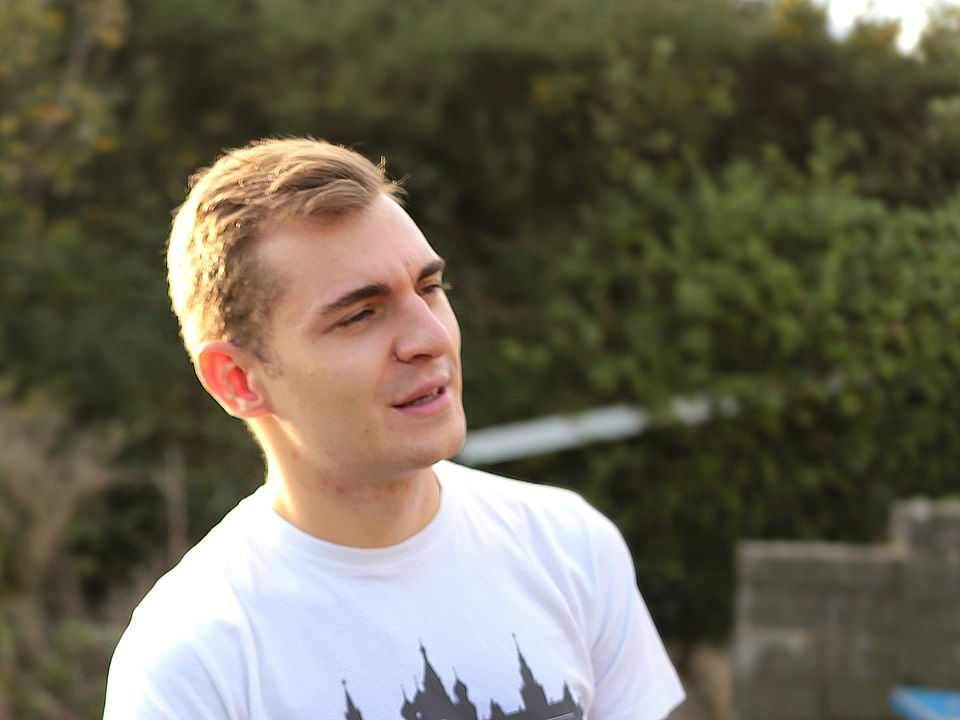 My name is Nikita. I'm 22 years old, from Moscow, Russia.  Before I came to Bournemouth, I was studying in Moscow State University on an undergraduate program for Advertising and PR.
I chose BU to study MA Advertising, because it is well-known in the UK and in Russia, because of its location, the very accurately designed web-site and polite and attentive staff members at the University, who supported and helped me during the whole process of enrolment.
The positive aspect of my applying to BU, and one of the main reasons why I chose to study here, is the interview with the leader of our programme Amber Burton, which showed me that BU choses its candidates not only because of the formal documents and degrees, but also after an informal conversation.
I like my MA Advertising program here, because it combines theoretical and practical parts. BU is a place with a perfect study environment, which provides you full access to new technologies, databases and resources.
Bournemouth as a city has the perfect location near the seaside, where you can do sports or meditation. Also, the city is not so big, so you rarely have to use public transport which can save money. You can also save money on food, as it is much cheaper than big cities. All of the student accommodation is situated near a variety of local shops or big malls, which mean you don't have to spend a long time shopping.
The UK is a great place to study and live, people here are friendly, and the cultural traditions (music, football, arts, and beer) are amazing. After my graduation, I plan to go back to Moscow and find a job, which will be related to my program here.
---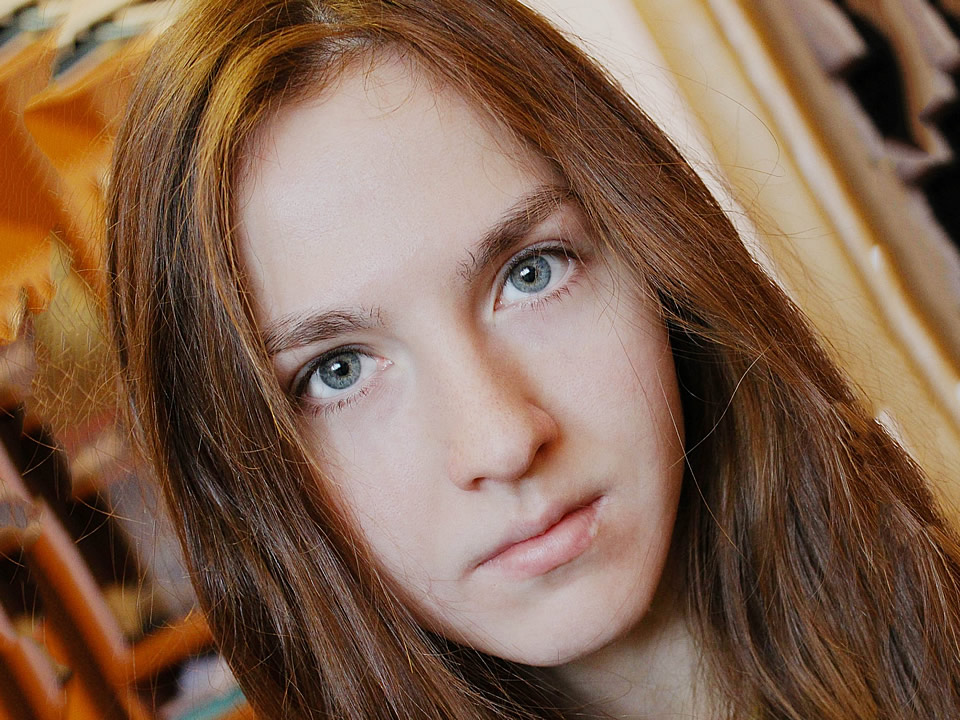 My name is Albina, I am a 23 year old Russian student studying a Masters in International Investment and Finance. I applied to BU because I wanted to obtain unique knowledge in a particular area, so BU appeared as good solution, since I liked the way the course was presented, it looked "cutting-edge".
The application process was easy and I received my offer letter quickly, I was very happy to be awarded an "academic excellence scholarship" which was an incentive for me to work hard.
Succeeding on a master's course is not about being extra smart; it is all about on-going self-study, curiosity and time-management. The university provides all facilities needed: modern and equipped libraries, labs, pc centres, some of them are even open around-the-clock!
Being a BU student means you have access to thousands of free academic articles and e-books, which is vital at this level. Attending workshops also helps to boost your academic skills by learning how to use several types of statistical software in order to conduct quantitative analysis. In addition, you can see a career advisor and improve your employability.
Honestly, I didn't expect that I would become so close to my group mates, we really help each other to cope with difficulties and share funny moments. Knowing people of different backgrounds broadens your mind, you start looking at things from different angles and you learn a lot about the world. Thanks to the Graduate School networking and self-development events, I've met people from Afghanistan to Zimbabwe.
One of the best things of living in Bournemouth is the coast which extends for over 15 miles from Mudeford to Sandbanks. You can read a book on the shore or simply walk by the beach to refresh your mind. I have also explored many other places nearby, I would advise taking a ferry from Poole to Swanage through Old Harry Rocks and for sure to visit Durdle Door, Lulworth Cove and Corfe Castle.
You won't even notice it but after a couple of months of studying you will order an earl grey tea with milk and fish & chips, as a true British.
---
My name is Nikita Smirnov. I am from Russia, and am 21 years old.  Currently I am studying Tourism Management at BU. I have studied in the UK since 2012, before starting at BU I was studying at Kaplan International College also situated in Bournemouth.
Before graduating from High School in Russia, I knew I wanted to study abroad, so took the time to research appropriate universities. Once, in my hometown, there was an exhibition of British universities with its representatives.  I spoke to a representative from Bournemouth University, and knew this would be the right match for me.
So far I have found my experience fulfilling and have really enjoyed my studies. Thanks to BU, I took part in an exchange programme with the Netherlands. During the second semester on level I (second year), I was studying at NHTV Breda University of Applied Sciences which also made my experience special. As for now, currently I am on my placement year abroad, but this time in China.
Tutors always understand the situation of every student. If studying the units in class are not enough, then they are able to provide extra support by giving workshops or drop-in sessions. I find it all very useful; my piece of advice for new students would be to use this chance to improve anything that is related to the studying process. For international students, this could mean undertaking extra English language and grammar workshops that the university hold at the library, speaking to native speakers and so forth or making yourself more aware of what local people do during their free time by making friends with them. 
In the first year, I thought it would be best to have my own private space and therefore rented a private property through the accommodation team. However I found it sometimes boring to be alone when there is nothing to do, therefore have decided that when I am back from my placement year in China, I will be renting a room in a house with some of my course-mates. I think this will be more enjoyable and also help around exam times to combat stress.  
One fun fact I was faced with in my British experience was a conversation I had with a taxi driver once. He told me some English slang which I have never heard before or did know the concrete meaning of. For instance, "a piece of cake", which means some thing is very easy or there is no problem.
BU is the right choice for those who want to make the studying experience special. Looking for a great university in the UK? BU is waiting for you!