During this time of uncertainty we have made our Wellbeing Hub content accessible to all staff and students at BU. This portal provides you with free content on nutrition, exercise, challenges, and events.
Check out our home workouts below! Click the arrows to see lots more:
NEW Dorset Mental Health Timetable (All Activities FREE)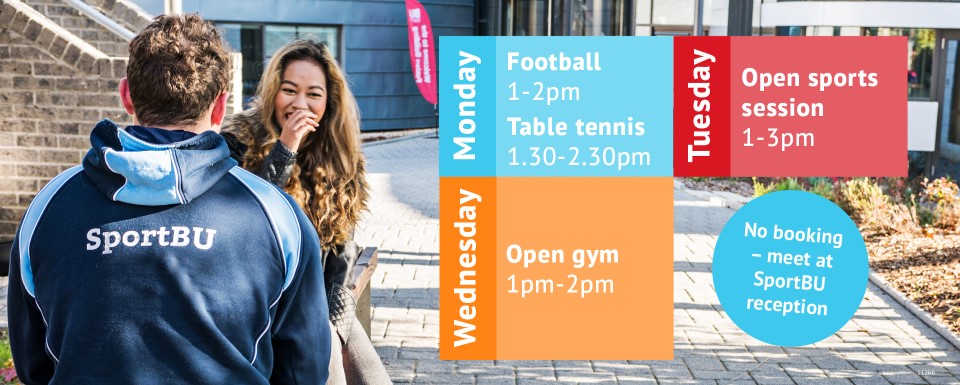 Self Isolation Challenge
We know it's difficult to keep active if you need to self-isolate following travel or a period of illness or showing Covid-19 symptoms. That's why we've put together our 14-day Self Isolation Challenge – a series of activities you can complete from home to keep you happy and healthy.
TeamBU Athlete Support and Wellbeing
Other Student Support Services