The 11th Annual Postgraduate Research Conference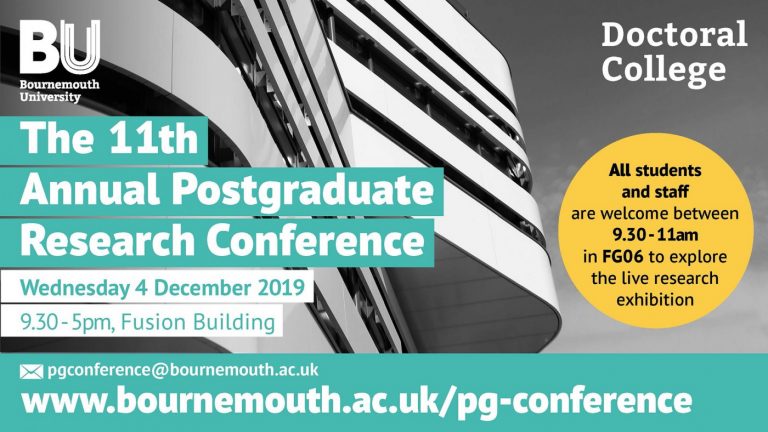 Abstracts now available
Bookings still open - register to attend via Eventbrite.
The 11th Annual Postgraduate Research Conference is a great opportunity for Postgraduate Researchers to showcase and promote their research whether they have just started or are approaching the end of their journey at Bournemouth University.
Attending the conference is a great opportunity to engage with Postgraduate Research students and find out more about the exciting and fascinating research that is happening across BU. Tickets to the conference can be used for free U1 UniBus travel to Talbot Campus on the day of the conference.
All BU students and staff members are welcome between 09:30 - 11am in FG06 to explore the live research exhibition.