We know that you want to hear about BU from the people who really matter – our current students and graduates. You can read profiles of our current Nigerian students and graduates below, we'll let them do the rest of the talking!
Malik Almaliki
PhD in Software Engineering
My interest in anything scientific pushed me toward exploring the world of technology and computing. My high school teacher asked me why I want to study computing, I responded "because it is the future! It's the area where promising evolution never stops". I knew I wanted to study computing and continue further my studies taking a PhD degree in Software Engineering.
Doing a PhD degree in Software Engineering at BU is a great opportunity that allowed me to apply myself in a highly competitive environment. This is due to the research that is being undertaken at the school of science and technology, the highly experienced academics and supervisors who are always avilable to help and the events organized by The Graduate School and the student union. Events included a range of academic and non-academic activities provided to students such as; conferences, diverse workshops, social events and BU festivals. Studying in such an environment is indeed making my PhD journey enjoyable and less stressful.
The university has a range of clubs and societies that certainly fit every taste! As a member of the PhD Society at BU, I found it beneficial to join such a society due to the help and support they offer. They are always there to hear your vice/discuss any problems you have and help making your PhD/course more enjoyable (you are never alone!).
As a student at BU, you are lucky to live in Bournemouth; nothing was better than enjoying the sandy beach on a sunny weekend! Bournemouth also welcomes a variety of festivals including the Air Festival and the Wheel Festival. It is close to London but cheaper and quieter! In BU and Bournemouth, nothing can possibly go wrong!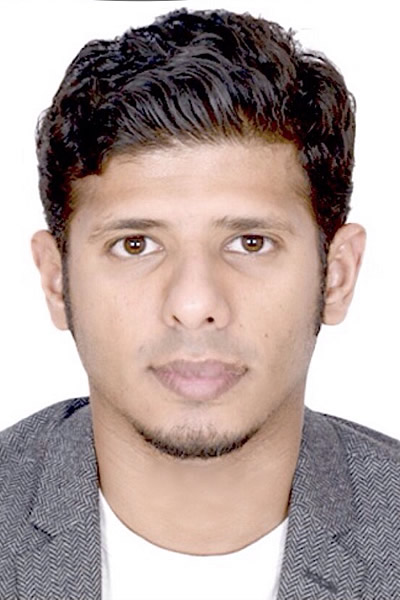 Amen Alrobai
PhD Graduate
I am employed as teacher assistant in Information Systems (IS) at King Abdulaziz University and getting PhD in IS is required to fulfil the career's requirements. The reason for undertaking this degree in IS is to increase my knowledge on how to use information technologies as means to improving the user performance. Also, the majority of Saudi universities are focusing on the fields of IT and Computer Science. This rises the need for IS professionals who can fill the gap. Also, studying IS enables students to gain knowledge in management, computing and information sciences, as IS is considered the interface between these different domains.
For me, choosing Bournemouth university was the best deal. It has good facilities, great location and also good professors with personal experience in industry.
The best thing I like about the research in Bournemouth university is that students have the opportunity to shape their research based on their interests but in a way that it can be aligned with university research's themes. This helps students to collaborate with other research groups within the university. In my research, studying how social networking sites influence human behaviour sounds very interesting and my supervisors are supporting a lot to investigate this topic from Human Computer perspective.