If you want to develop a broad and deep knowledge of how society functions, our History, Politics & Social Sciences courses will prepare you for a range of challenging and exciting roles.
We offer a work placement opportunity for every undergraduate student, which can be a fantastic way to put what you've learned in your lectures into practice and to see how your chosen specialism could translate into a career – it may even open your eyes to a career path you'd never considered before.
History and Politics degrees
Our history and politics courses are delivered by the Faculty of Media & Communication, where a media-driven environment provides the courses with a new, fresh perspective. This includes opportunities to get involved with extracurricular activities, and work or study abroad.
Hear from our students
Tom Rayner
History graduate
You feel supported and encouraged to do well. If I had to make the decision again, I would choose to study at BU every time.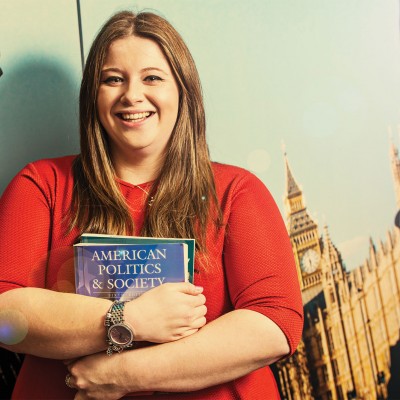 Lydia Keys
Politics graduate
I love my course because it is so different to any of the other courses I had applied to at other universities. It's been so much fun here at BU.
---
Sociology, Social Anthropology and Criminology degrees
These courses are delivered by the Faculty of Health & Social Sciences, where you will learn from research-active social scientists in fields including society and social formation, social anthropology, criminology, cultural diversity and social welfare.
Jordan Lipman
Sociology graduate Jordan Lipman on his placement year application
I was able to show that my sociology background would give me a different perspective and, having demonstrated my commitment, I was offered a place… The year at Microsoft was absolutely what I needed to make up my mind on my future career.