If you are inspired by the power of outstanding Media & Communication, our degrees present a variety of options to explore.
We're renowned for industry-focused, skills-based courses led by professional practitioners, producing graduates who are ready to thrive in their relative media fields, with an excellent graduate employment record. 
Throughout your time with us, we prepare you for the working world via inspiring guest lectures and work placements. The marketing and media sectors are highly competitive, and our courses are based around giving you industry experience to help you get ahead in the jobs market once you graduate.
Talk to a student on this course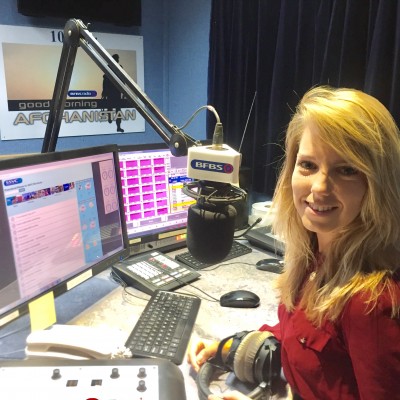 Jess Bracey
Multimedia Journalism graduate and presenter for British Forces Broadcasting Service
The skillset provided in my degree has made my media career future-proof as I'm armed with many multi-media strings which are vital in the current media environment.
BU writing competitions
Fresher Writing Prize
BU is home to Fresher, the publishing house for new voices, nurturing the talent of the future and encouraging new writers everywhere. You don't need to be a student to enter, the annual Fresher Writing Prize competition is now open for entries.
New Media Writing Prize
The New Media Writing Prize (NMWP) is an annual event, showcasing exciting and inventive stories and poetry that integrate a variety of formats, platforms, and digital media. Enter this year's competition.