We know that you want to hear about BU from the people who really matter – our current students and graduates! You can read profiles of our alumni below. We'll let them do the rest of the talking!
---
I am a second year journalism student at Bournemouth University. My course is one that takes a lot of creativity and enthusiasm. We do a lot of practise work and the media equipment we are provided with is amazing, it gives us the opportunity to learn how to operate with professional cameras and a number of editing programs. Doing interviews is our daily routine but most of us really enjoy that. My life has changed a lot since I came to the UK. I got to know people from different cultures. Last year, I also received a scholarship for excellence and it was a life saver.
Bournemouth is one of the most attractive places for students in the UK, as they can enjoy the beautiful seaside and nature of the small town and at the same time do their studies.
What I love about Bournemouth is the short distances when I need to go from one location to another, there are a lot of convenient shopping areas. Only 26 miles away is my favourite landscape called Durdle Door, one of the Unesco Heritage Sites.
People in the UK are adorable, always ready to help when needed. Being self-disciplined and keeping to tight deadlines is what any responsible job here requires. So this is what we learn how to do at the university. After graduating I am planning on going to Florida so I can gain some work experience there.
---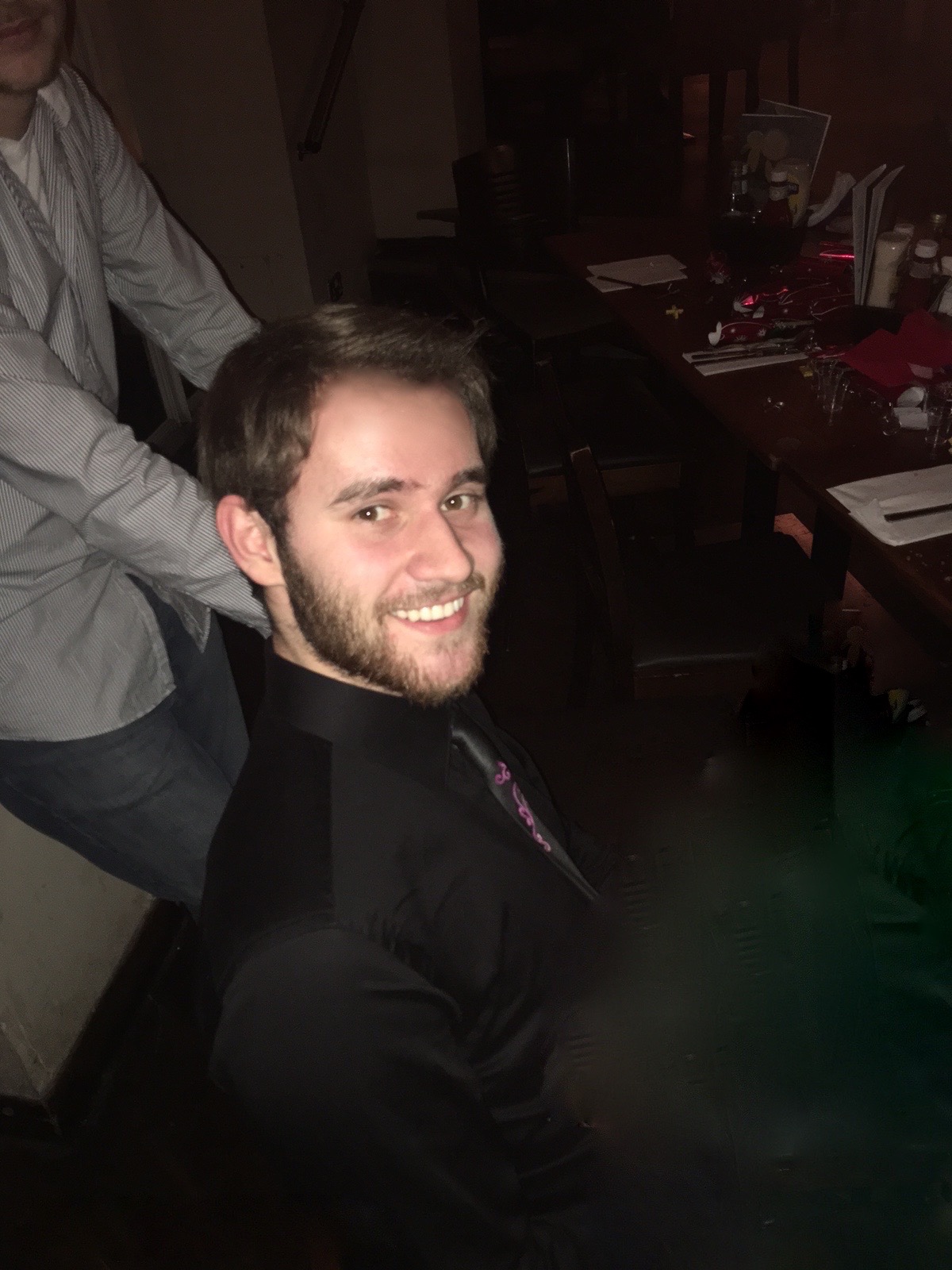 There were many reasons I chose to study at Bournemouth University, firstly for the good position in the 'Good University Guide' and the fact that every year they are climbing up the worldwide rankings.  As well as the high percentage of graduates gaining work after 6 months of graduating from BU. I was looking for a sandwich program in IT and I also wanted to study Business. BU with their flexibility of courses answered completely to my needs.
Before I came to university I graduated from a French Language School "Alphonse de Lamartine", city of Sofia, Bulgaria.
Our course is unique because it grants us with the opportunity to have different experiences in several work areas, such as business for IT and analysis, data management, java and android programming, web development and others. Overall I am satisfied with the studying environment, the high academic level of presenting all the information by the tutors. Every time I walk in a lecture theatre I realise I made the right choice in choosing Bournemouth University.
Our university provides a big selection of clubs and social events. I really enjoy spending time in all the extra social activities.
Bournemouth is the perfect student town. Geographically is an amazing place with extraordinary beach area, and a quiet and mild climate.
My dream was to come to study in the United Kingdom and I very impressed by everything I have seen so far.
My plan is to continue with my placement year in the IT area and I would prefer to spend it in Bournemouth, as there is a creative hub being established in Bournemouth at present within the digital area.  Mainly due to the number of alumni deciding to stay in this area and set up their own companies.