We know that you want to hear about BU from the people who really matter – our current students and graduates! You can read profiles of our current Spanish students and graduates below.  We'll let them do the rest of the talking!
---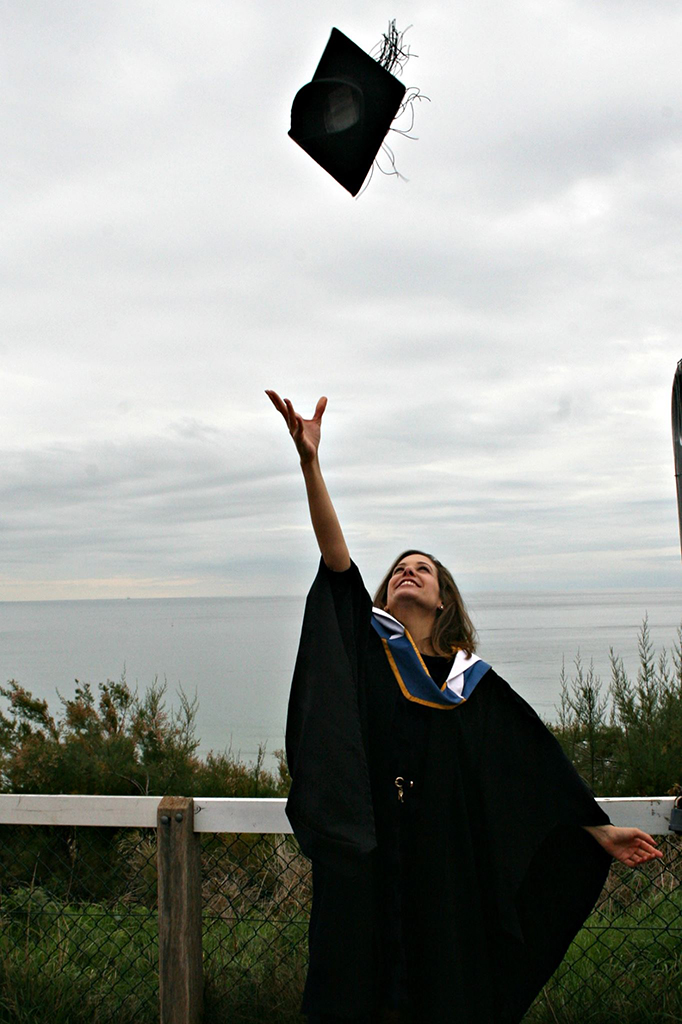 After completing my undergraduate degree in PR and Advertising in Barcelona and working in the communications field for a couple of years, I realised I needed to take my studies further to enhance my career prospects.
As I had always dreamed of living in the UK, I looked into universities that offered an MA in Corporate Communication and, after a thorough research, I found Bournemouth University. BU not only offered the modules I was after, but it was also very well-regarded by alumni and scored high in rankings.
The process of applying and getting ready for my new student life wasn't too arduous, and I quickly found myself living and studying in the UK. My whole experience has been really positive: I've made friends with people from all over the world, discovered new areas of interest, and grew at a personal level by living away from my parents' home and going out of my comfort zone.
My lecturers were very helpful and approachable, and made the lessons and seminars interesting and relevant. I found particularly beneficial the fact that there weren't exams, but instead individual and team assignments. This made me develop essential personal skills that I have applied to my current job, such as time management and the ability to work both independently and as part of a team formed by people from different cultures and backgrounds.
After I finished my masters, I decided to stay in Bournemouth and seek employment here. Right after handing in my dissertation in August, I sent applications and quickly found a job. I'm currently working part-time at a non-profit organisation in the role of Communications & Marketing Officer and also at BU as the Communications & Marketing Coordinator in the International Recruitment team.
---
I studied two masters degrees at Bournemouth University, firstly Management with Marketing, but then decided to study another masters to hone my skills further and undertook a degree in Multimedia Journalism.  That was the toughest Masters I have ever done but it was worth it because I learnt a lot of new skills.
I really made very good friends on both of my courses and found the teachers were very approachable and helpful.
You will find the opportunity to meet international students and learn valuable aspects from their cultures. Of course you could go to amazing student parties although I didn't go as much, as I was a mature student.  However I enjoyed working and living in Bournemouth, taking parts in lots of different activities. 
The work-placement option was a cultural shock as you have to find your own placement.  In my country you only have to choose a company when you are finishing your studies and that is that. The other thing is that you have to save some money to do the placement because you can end up in London, like in my case, and some companies don't cover your expenses.
During my placement I worked as an assistant writer for an online and offline magazine related with Sports in Hitchin, near London.  I was translating articles, researching information over the phone for feature, correcting texts, and many more duties.
It gave me the opportunity to work for the first time in English and to be around English speakers in an office environment. I learnt how to make contacts and also how to interview people in a different language using different structures. It helped me a lot!
After my graduation I have done lots of different things.  I have worked from home for News Companies in the United States, I have also been blogging a lot about my travels and making videos.  Currently I am teaching Spanish in Arizona where I am studying another Master's degree as well!
---
After completing my training and education in Pharmacy and Biochemistry in Spain, and doing my pre-registration training in France, gaining some work experience in a different country was something I wanted to try. At that point, I received an employment offer from a UK Company and decided to move to the UK. Between the different locations offered, Bournemouth was one of them.  I decided to come to Bournemouth because of its University and the emphasis in driving their flagship, program the MBA,  I was really interested in studying this as a complement to my exisiting training.
The course was a part-time (2 years) course that I completed whilst working full time. The academic level seemed to me of a very high standard and very well organised. It was very well supported at all times by the programme Administrator and the MBA director.  There were plenty of resources available to me, between the fantastic Business Executive Centre, the library at Bournemouth House and the Library at Talbot Campus.  I love  the fact that it I was able to access to many physical and e-books whenever I needed them. I must say it was not easy to balance work-life-study, but I am proud of the achievement and definitely I do not regret all my efforts. I have a new complete view about business that has complemented my Life Sciences education.
Bournemouth is an easy town to live in. It is well communicated, it is by the sea and easy has great travel links, so makes other areas of the UK very accessible. Dorset has a beautiful countryside and London is just 2 hours away. Whilst doing my MBA I was promoted as manager in my company, and now I have been offered a permanent position in that role, so for the time being I will stay in Bournemouth building my experience.
The completion of the Bournemouth MBA has given me a wider view of the global market, and in the future I would like to pursue a career in a global company, where I could combine my pharmaceutical and biochemical knowledge with the management of a global project.
---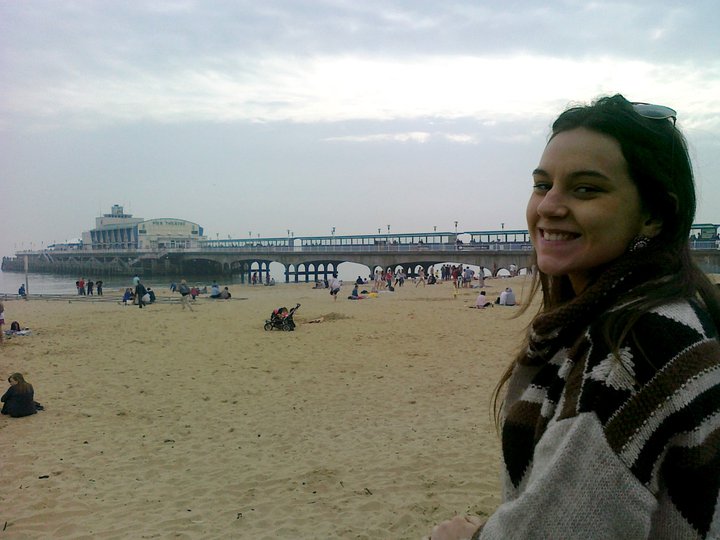 Leaving Spain to start a new life in the UK was the biggest but most amazing decision I have ever made.
I have really enjoyed my course and the experienced lecturers helped me to get the most out of it. We have studied some very interesting topics and worked on real-life projects that have helped me to improve my personal and professional skills.
I chose BU because it has everything I needed – an international community, language facilities, sports opportunities and a well-regarded Media School.
I met some great friends on my course and also enjoyed being part of the BU Dance Society as we competed in national competitions held in London. The best things about Bournemouth are the beach and very busy nightlife!
During my placement year I worked as a marketing assistant at Stella McCartney in London – having this opportunity has been one of the best things about studying at BU. I am lucky to be leaving university with such a valuable experience and feel fully prepared to secure my dream job in fashion marketing.