Head of Department
Dr Tanya Le Roux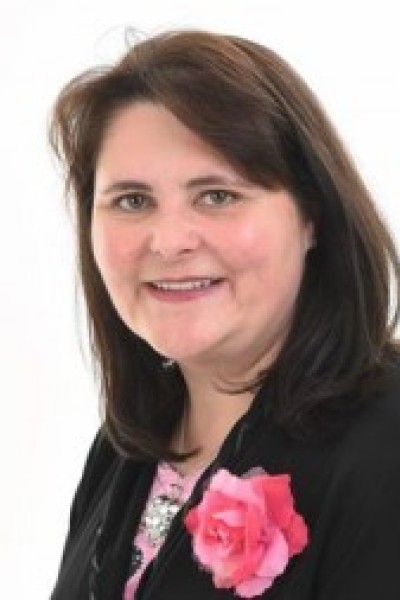 ​
Dr Tanya Le Roux is acting Head of Department for Communication & Journalism. She is an excellent educator and accomplished researcher who will bring to the role a broad range of expertise from higher education and as a communication professional in both the UK and South Africa.
 
Tanya is currently Programme Leader for the UG Marketing Communications suite of programmes and is leading the complex revalidation of these degrees. She also serves on the BU Research Ethics Committee. Prior to joining Bournemouth University in 2017 she also served on two Faculty Boards and Senate at previous institutions.
 
Tanya has a PhD in Corporate communication from North-West University, South Africa, and her research focuses on crisis and disaster communication management. She is an active researcher with a good publication record and strong commitment to public engagement, including delivering research-led training and capacity building for crisis communication. As a communication professional, Tanya has worked for large and small companies, and consulted on issues such as strategic communication and communication in change management.
All department staff:
Deputy Head of Department
Academic staff
Visiting academics
Professor Dave Trotman - Visiting Professor
Professor Paul Mihailidis - Visiting Professor
Professor Susan Orr - Visiting Professor
Gavin Rees - Visiting Fellow
Sandra Laville - Visiting Fellow
Dr Steve Connolly - Visiting Fellow
Peter Jackson - Visiting Fellow
Dr Marketa Supa - Visiting Fellow
Stuart Hughes - Visiting Fellow
Dr John Potter - Visiting Fellow
Professor Tom Watson - Emeritus Professor
Dr Annamaria Neag - Visiting Fellow
Jon Sopel - Visiting Fellow
Dr Salman Heydari Khajepour - Visiting Fellow
Professor Stephen Jukes - Emeritus
Professor Steen Steensen - Visiting Professor 
Dr Sarah Jones - Visiting Fellow
Professor Noha Mellor - Visiting Professor
Demonstrators
Postgraduate researchers
Katayoun Abbasirad 
Yasser Abuali
Wed Mohammed H Alfotawi
Jasem Alnasser
Raed Alshammari
Zaid Alsubaie
Stuart Armon
Phil Barber
Paul Bradshaw 
Emanuele Bussa
Adrian Butterworth
Dan Charlton
Christian Constantine Cosmo
Louise Cottrell
Suzanne Dixon 
Quoc Bao Duong
Annabel East 
Sofronis Efstathiou
Shepuya Famwang
Alan Fox
Isabel Gray Forrest (Sleight)
Daniel Hills
Rebecca Hindley
Kim(Khanh)Hoang
Mary Hogarth 
Dee Hughes
Heyam Kani
Denyse King
Hua Li
Maynard Manyowa
Louise Matthews
Richard Mayers
Giles Milner 
Alexa Munn 
Searchmore Muridzo
Wesley Nolan 
John Omoregie
Peng Peng Ooi (previously Hatch)
Miriam Phillips
Anna Pietrzak
Rebecca Lucy
Vianna Renaud
Catharine Russell
Rutherford
Richard Sanders 
Neil Slawson 
Lynda Smith
Alison Smith 
Jacqueline Speculand (Bleetman) 
Michael Sunderland
Nurist Ulfa
Wallace
Richard Waring
Edward Wright
Taught phase
Claudia Fasola-Moore
Emma Stacey Smyth
Louise-Marie Davies
Rebecca Soumati
Linda Julie Blackman (previously Perrett)
Rachael Brenann
Nancy Newman
Estella Pochin
Aaron Singh Takhar
Hilary Stepien
Neil Cooper
Becca Bonda