As a BU student, you can be proud to be part of a community that celebrates diversity, sustainability and inclusivity.
Our Athena Swan Bronze award recognises our commitment to gender equality, while the Students' Union at BU (SUBU) has Investors in Diversity accreditation. SUBU also operates six student-led Liberation Campaigns, promoting intersectionality across the university and beyond.
This all contributes to creating a vibrant learning environment that's focused on helping you thrive throughout your studies with us.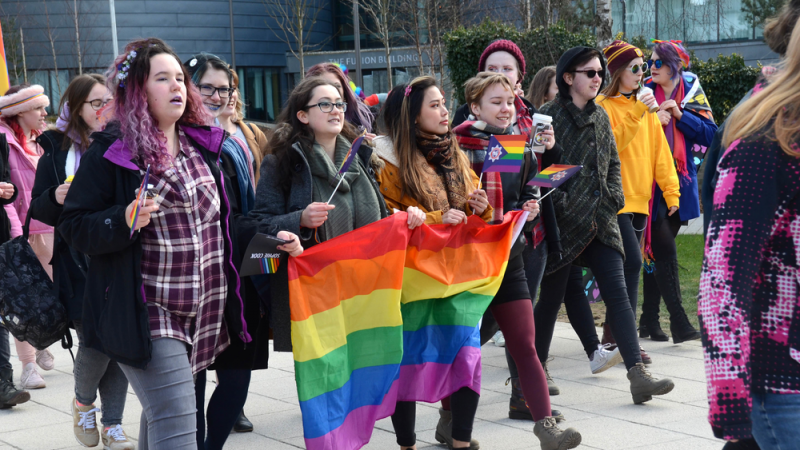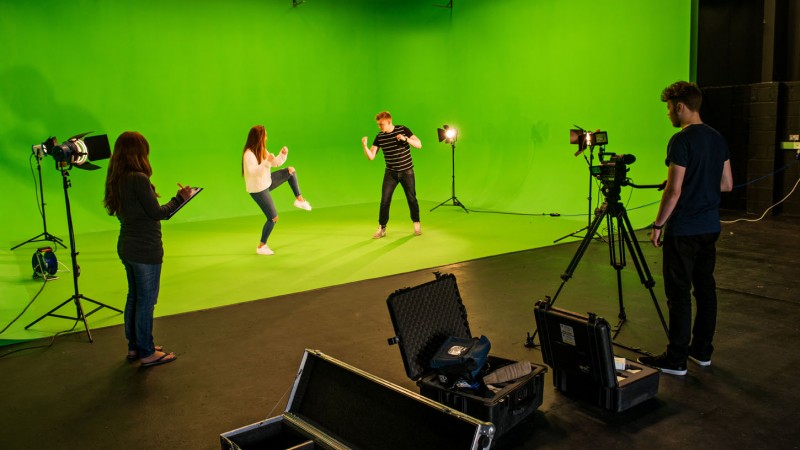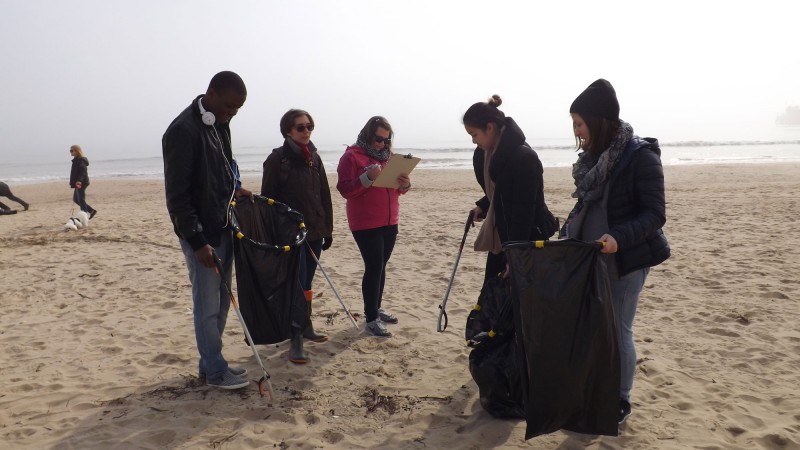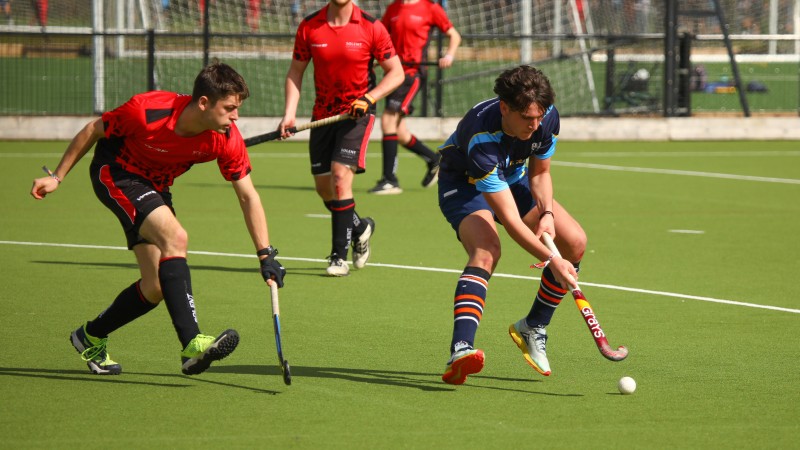 Discover SUBU – our award-winning Students' Union
When you start at BU, you automatically become a member of Students' Union Bournemouth University.
Where you take the relationship from there is up to you – but you can get involved as much or as little as you'd like. SUBU offers hundreds of exciting opportunities, events, campaigns and services, designed to make your time at BU the best it can be.
In particular, you can take your pick from over 100 clubs and societies. And if there isn't one that represents your interests, SUBU can help you to set up your own. 
The union also has its very own nightclub, the Old Fire Station – including rooms that can be hired for club and society events – or if you prefer a more laid-back vibe, there's Dylan's Bar & Kitchen on Talbot Campus. The Student Shop, also on Talbot, provides a means to grab snacks, merch and study essentials on campus, with all profits going back into SUBU.
To close the academic year, SUBU puts on the country's largest Summer Ball send-off for 5,000 fancy-dress-clad students.
Watch highlights from SUBU's 2022 Freshers Fair
Make a difference with SUBU
As as well as the eclectic mix of clubs and societies on offer and the variety of social venues, SUBU also offers leadership opportunities to all its members – a great way to enhance your CV. 
You could be involved as a Student Rep or in lots of other elected roles. If you're passionate about writing and production, there's a big media team at SUBU who run a radio station, TV channel and a magazine.
The volunteering arm of SUBU offers loads of opportunities too. As well as giving something back and doing your bit, it's another great way to impress potential employers.
Art, music and sport
In addition to everything on offer from SUBU, there are lots of other extracurricular activities to take part in while you're at BU. They're a great way to meet students with similar interests and to take a break from your studies.
Whether you're passionate about the arts or sport (or both), we've got something for everyone. With a music centre, a number of choirs and orchestras, an art gallery and fantastic sports facilities, the only difficult decision you'll have to make is what you want to do first. 
What's more, if you're already a talented athlete or musician, we offer a number of scholarships every year to help you take your talent to the next level.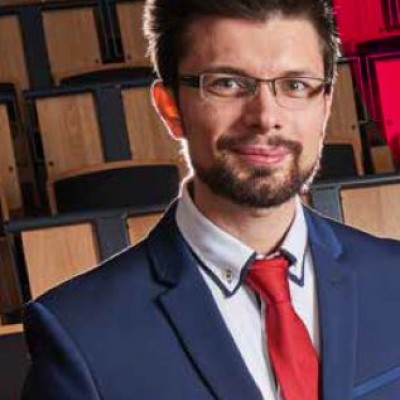 Ed Parker, Mental Health Nursing student and Music Scholar
The support and encouragement I received from the BU Music Department and Scholarship meant that I didn't have to choose between my passion and my studies.
ResLifeBU – building a community spirit
If you decide to live in BU accommodation, you'll have access to ResLifeBU – our jam-packed skills, social and wellbeing programme which makes sure that your uni experience doesn't stop when you finish studying for the day.
Run by students as ResLifeBU reps, you can get involved in a whole range of activities, such as the Winter Ice Ball, Club Soda alcohol-free socials and yoga on the beach (among many more). They're a great way to get to know your flatmates better and meet other students.
As with SUBU and BU extracurricular opportunities, you can involve yourself as much or as little as you like in ResLifeBU; it's completely up to you. If you become a ResLifeBU rep, you'll be a point of contact for students in your accommodation and help to organise and run events (another valuable addition to your CV).
See some of the activities co-ordinated by ResLifeBU
Ethically and environmentally responsible
Ethical business practices and environmental sustainability are embedded in our courses, research and throughout the BU community.  
As the university has grown its estate, we have reduced our carbon footprint by 36% since 2018/19 and we are aiming for net zero emissions by 2030/31. By investing in energy and water conservation measures, achieving high sustainability build standards, encouraging positive behaviours of staff and students, and benefiting from a reduction in grid electricity carbon emissions.
There are plenty of opportunities to get involved in sustainability initiatives when you study with us – from volunteering for activities like beach cleans to enhancing sustainability within BU. The Biodiversity Group, for example, features both staff and student members and is tasked with supporting the implementation of our Biodiversity Policy and Action Plan to improve the quality of habitats for wildlife on campus. Visit our Sustainability section to find out more.
Read Jess's blog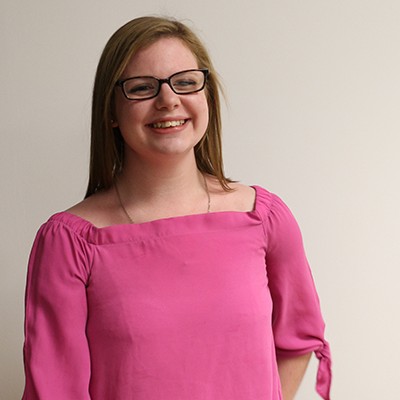 Read Jess's blog
on sustainable shops in Bournemouth:
Not only is sustainability at the heart of BU but there are lots of sustainable shops in Bournemouth and the local area. These include: Just1Swap, Sunrise Organics and Almond & Co.
A stunning local area
Bournemouth, Poole and the surrounding areas are blessed with stunning scenery.
From the famous seven-mile stretch of beach and the picturesque Poole Harbour to our beautiful parks and gardens, there are lots of opportunities to enjoy the great outdoors. 
Plus, if you're keen to venture further afield during your time with us, you'll discover miles upon miles of forests to the east (including the New Forest National Park) and the striking Jurassic Coast to the west. It's the perfect base to explore more of what the south coast has to offer.
We're also fortunate to boast a vibrant nightlife, with a wide range of independent, charismatic town centre pubs, bars, clubs and restaurants – many of which offer student discounts.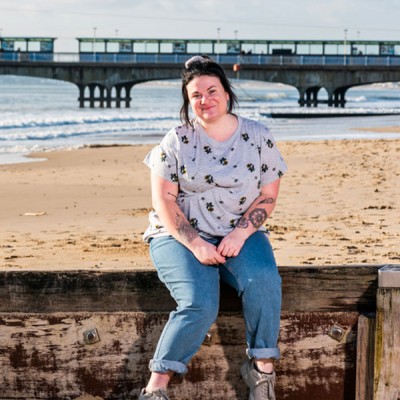 Georgina, BU student blogger and local resident
on what makes studying and living in Bournemouth so special
Not only does Bournemouth offer a spectacular beach, great shops and fun nightlife, it also welcomes artists and musicals to the Pavilion Theatre and Bournemouth International Centre – both venues I love visiting.
Discover more about student life at BU