We all know how important it is to look after our mental and physical health and the many benefits of doing so. This page covers a brief overview of the services you can access as a student at BU. For details of all of the support on offer, visit our health and wellbeing hub for current students.
Our support services
Whichever BU faculty you will be studying in, you'll have the support of our Achieve@BU team. They are your first point of contact to speak to in your faculty if you have any personal or study concerns, issues or worries during your time at BU. Whether you're looking for a quick chat with a friendly face or you're in need of more specialist support, such as our Student Wellbeing service, the team are on hand to help and can signpost you to other support services.
There's also the University Retreat on Talbot Campus; a safe and welcoming space where you can pop in and talk to one of our team.
What's more, as a BU student you'll have access to our Medical Centre, Faith & Reflection service, SportBU and our Student Assistance Programme – a free, 24-hour confidential helpline and digital resource to support you with personal or student-related problems. 
Plus, your Students' Union (SUBU) runs SUBU Advice, where trained advisors are on hand to listen and offer guidance.
If we're unable to provide the support and services that you might need, we work with a large number of external, specialist organisations who can help.
Read more of Linh's wellbeing blog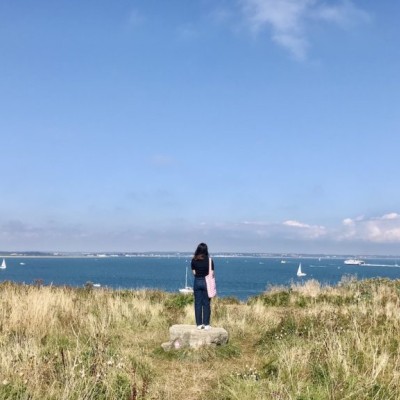 Read more of Linh's wellbeing blog
on looking after your mental wellbeing
Getting some fresh air and sunlight is a great way to clear your mind. I keep hydrated throughout the day too. Since moving to Bournemouth, I've kept in regular contact with my family and friends and take a break from social media from time to time.
ResLifeBU
If you decide to live in BU halls of residence or Unilet, either in your first year or throughout your time with us, you'll be supported by ResLifeBU. This is our skills, social and wellbeing initiative – designed to make sure that your BU experience doesn't stop when your learning does.
When it comes to the wellbeing aspect of ResLifeBU, ResLifeBU Assistants (who are also BU students) live in each of our accommodation blocks to help you get used to your new home.
They also organise events and socials, from the Winter Ice Ball to Club Soda alcohol-free socials and stress-relieving activities, so that you get the most from your time with us.
And each BU halls of residence or Unilet has a dedicated Wellbeing Co-ordinator, who will be there for you – whether that's as a friendly face to talk to, suggesting ways to look after your wellbeing or putting you in touch with BU or external support services.
Make the most of your BU experience