The BU Sustainability Team and Life & Environmental Sciences department are holding a Climate Café between 10am and 11:30am on Friday 29 October on Talbot Campus. The Café will explore three questions about the climate and ecological crisis:
Must we change?
Can we change?
Will we change?
The Café is open to all students and staff, and we will introduce COP26, the international climate conference happening in November which is deemed by U.S. Climate Envoy, John Kerry, as our "last best chance" to tackle the climate and ecological crisis and share tips to get involved.
The presentation will be followed by an open 'Climate Café' style discussion about how we can take action locally as staff and students. Read more about the Climate Café model.
To sign up for the Climate Café on Friday 29 October, please email BU Sustainability Team at sustainability@bournemouth.ac.uk. The room will be confirmed closer to the date.
---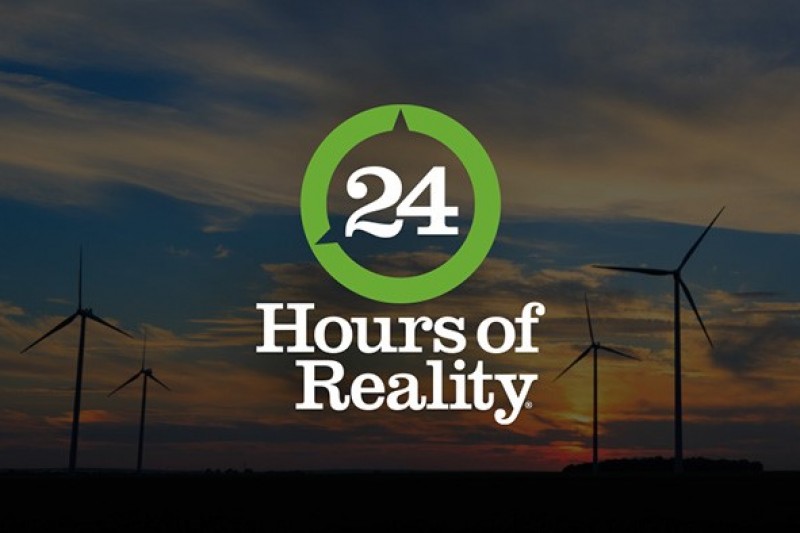 ​Elena and Eleanor are part of the Climate Reality Project Europe and this event forms part of the international '24 Hours of Reality' campaign:
Climate Reality Leaders come from various backgrounds, from high school students to top business managers. They form a dynamic group of world changers who are shaping the conversation on climate everywhere, from the family dinner table to international summits. Together, they are building a 21st-century movement for solutions.
24 Hours of Reality is a campaign where for 24 hours on October 29, former US Vice President Al Gore and Climate Reality Leader activists around the world will lead a global day of action, demanding the real policy change required to cut fossil fuel emissions and transition to a just clean-energy economy. The goal of this day of action is for people around the world - people like you - to join in and make their voices heard. If you care about the climate crisis and haven't spoken out yet, this is your chance.
Find out more at https://www.climaterealityeurope.org/.
Date
Friday, 29 October 2021
10:00 to 11:30