This year's British Science Festival features talks from two of BU's researchers – Dr. Anna Feigenbaum and Dr. Bryce Dyer.  The Festival celebrates the best of British science, from archaeology to biology, engineering and physics to geography, medicine and sociology.  Taking place over 4 days, the Festival will play host to researchers who are shaping some of latest ideas and innovations in science.
Dr. Anna Feigenbaum's research looks at the history of technology in struggles for social change, and she will be talking about how technologies can be designed to bring people together, and to pull them apart.
As Dr. Feigenbaum explains, "From the medical effects of tear gas to the importance of tea for maintaining moral on a picket line, I investigate the objects, architectures and communicative practices that give shape to political protest.
"During the British Science Festival, I will be discussing how tents, communal kitchens and compost toilets bring people together in the worldwide phenomenon of protest camping.  Later on, I will deliver a lecture exploring the darker side of political technologies, looking at weapons designed to pull people apart. There I introduce the audience to the past 100 years of Tear Gas and its use in policing dissent."
Participating in the British Science Festival gives an opportunity to take research beyond the university and share it with a wider audience.  As Dr. Feigenbaum says, "The technologies I study have the potential to affect everyone, yet their histories are often left hidden or unexplored.​ Public storytelling offers me a chance to bring together communications and scientific research, contributing to a people's history of political struggle.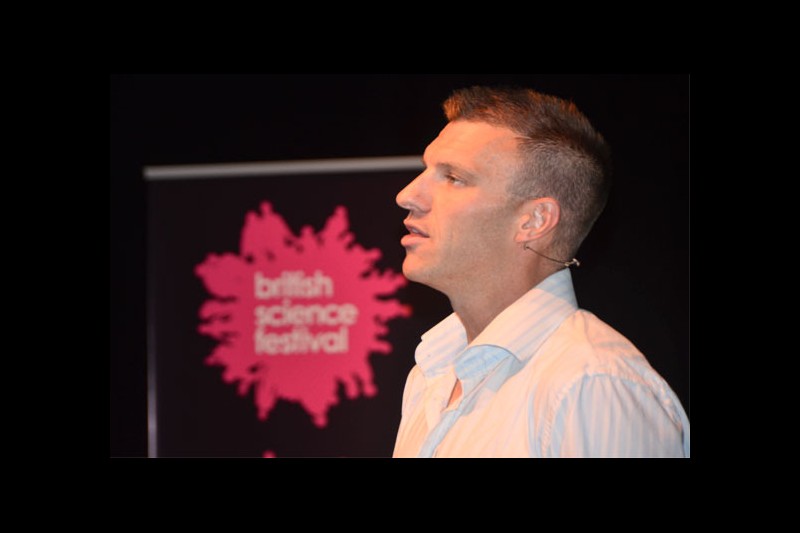 BU's Dr. Bryce Dyer will be speaking about his research in the field of sports technology.  His particular interest is the use of equipment in sports, whether for training or competing.
"I'm interested in designing it or measuring the impact of sports equipment," says Dr. Dyer, "I'm also interested in the philosophical and ethical discussions which surround its use too.  These can be controversial and I enjoy the 'tug of war' I go through between the technical and the philosophical."
Dr. Dyer's talk will take audience members through the history of sports technology and then raise the question of whether they think it's hard work and training that win medals or whether other factors, such as equipment that make the difference.  With only a year to go until the 2016 Olympics and Paralympics, it's a fascinating question to be asking.
Dr. Dyer explains why taking part in the Festival is important to him, "I find public engagement is a key tool of my professional toolkit.   It allows me to road test new ideas and share my latest research.
This will be Dr Dyer's second time at the British Science Festival, having won the Isambard Kingdom Brunel Award at 2013's Festival. 
It also forces me to constantly evaluate and polish my presentation ability and public speaking, which then feeds back into my teaching when I return to BU. The British Science Festival is one of the best platforms for this in the UK and I had a great time there when I gave an award lecture there a few years back."
The full British Science Festival programme can be seen on the British Science Festival website or you can get updates by following @BritishSciFest.