BU business students are helping in planning the restoration and development of Highcliffe Castle following a £2.8million funding from the Heritage Lottery Fund.
Highcliffe Castle's successful bid to the Heritage Lottery Fund was made possible, in part, through the work that several students have conducted at the site.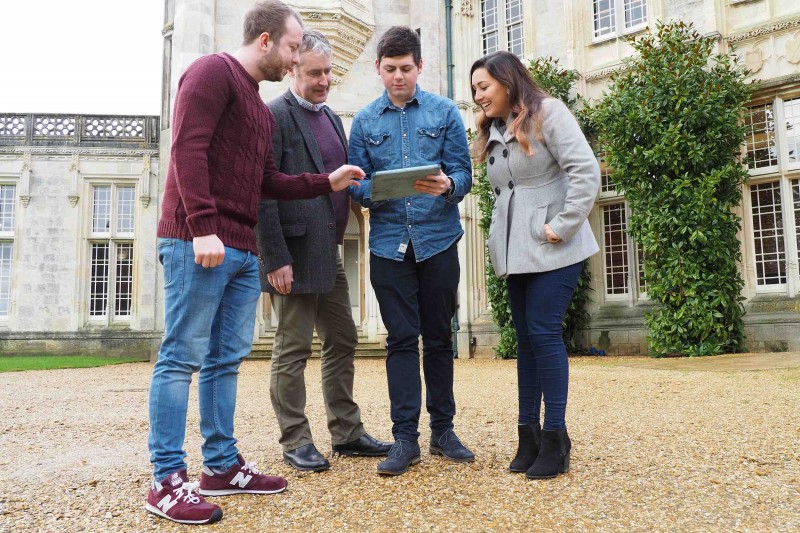 Over the past 5 years, a total of 33 students from the BA Business Studies course have been involved in ambitious projects to develop the 19th century Grade I listed building. Students have worked to support the Castle with financial analysis, community engagement and, most recently, the design of a mobile app for visitors.
After an investigation of how apps are used at historical sites, the students suggested an app focused on providing historical details about the Castle and helping visitors navigate the site.
Students' ideas don't stop here and later this year they will be exploring opportunities to use augmented and virtual reality at the Castle.
BU lecturer and project management specialist Karen Thompson said, "This success story proves that BU students are equipped with valuable business skills and confidence to work on practical problems. The interest expressed by Highcliffe Castle to extend the relationship at BU provides further opportunities for students to work on projects with a societal impact."