An animated film created by students as part of the BFX Festival will be shown in cinemas nationwide to raise awareness of dyslexia.
 
The short film was created for charity Dyslexia Action and aims to raise public awareness and understanding of what it's like to live with dyslexia.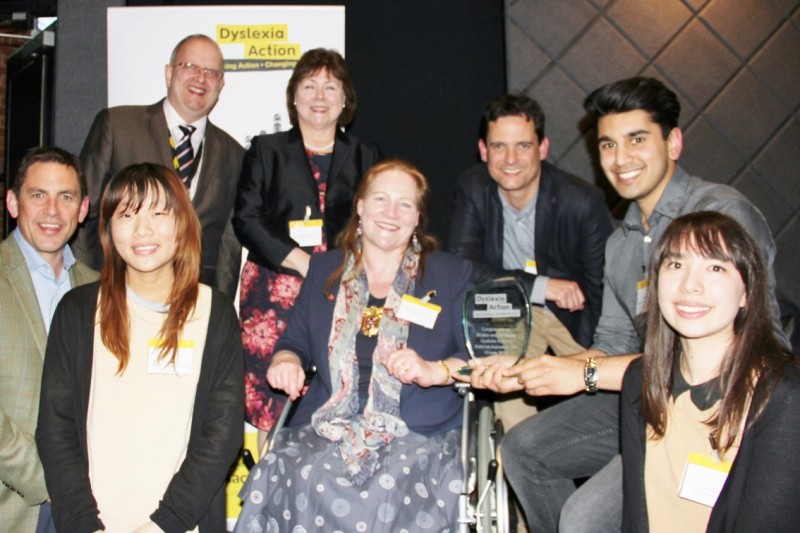 It will be played in Everyman Cinemas across the country ahead of every film screening, and was launched during an event at the Everyman Cinema in Winchester.
Stephen Hall, Chief Executive of Dyslexia Action, said: "It was very exciting to see our animation film on the big screen for the first time at the event and we are thrilled that people all across the UK will be learning about how it can feel to have dyslexia through this beautiful animation.
"I congratulate the students on their creativity and hard work and thank ThinkMarble for their support of the event and Everyman Cinemas for both hosting and agreeing to play this film at their cinemas."
The winning film to be played across the UK was chosen from six custom-made entries created as part of the BFX Festival – each worth an estimated £150,000.
During the BFX Festival's residential programme, students and recent graduates are mentored by industry professionals to produce an industry-quality animated piece.
Dyslexia Action chose the animation created by team BUties and the Beast, who created an emotional portrayal of what it feels like to have dyslexia.
Team members included Kyran Bishop, Anand Hotwani, Jun-Lin Harries, Joanne Wong and Angelina Sun – several of whom were at the launch event to collect the award.
Angelina said: "We'd like to thank Dyslexia Action, Everyman Cinemas and the BFX Festival for giving us this opportunity to help spread awareness about dyslexia.
"The making of the film was intense but rewarding and we're glad that the response has been so positive and that the film has resonated with many people."
The winning Dyslexia Action video, created by BUties and the Beast as part of the BFX Festival