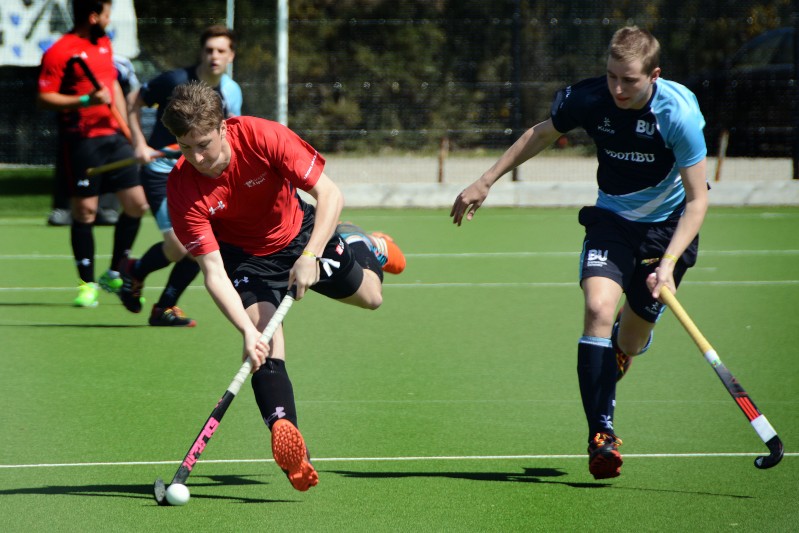 BU came out on top after tough opposition from Southampton Solent University in their first ever Varsity event.
The event, which was held over four sites across Bournemouth, saw 550 athletes take part in 21 fixtures in sports including futsal, table tennis, American football and equestrian events.
The 13 sports featured provided a cumulative score of 67 per cent which saw Bournemouth University crowned winners of the Varsity Trophy, with wins in 14 of the 21 fixtures. The events were hosted over four sites in Bournemouth, including Bournemouth Sports Club and the University's Talbot Campus.
BU's greatest wins were seen in women's netball, with a score of 46-10, and both men's and women's rugby, where the University saw off competition by 62-14 and 60-0 consecutively. Losses were seen across men's basketball, and both men's and women's cricket, with scores of 46-71, 100-172 and 30-171.
Spectators' favourites included men's rugby and women's netball, with live music from BU's nerve radio station, and sports taster sessions held at Bournemouth Sports Club.
SportBU Varsity Manager, Michael Barry said: "This was our first Varsity event. We approached Southampton Solent University in the summer and had some pre-season fixtures against them, so it seemed a natural progression to have more of a competition.
"Hosting over four sites has made for a really great day. The weather has been brilliant, and everyone has really enjoyed themselves, both spectators and players. Bournemouth University had a great day with some losses but we've done really well."