The launch of a new Bournemouth University Hub of Practice has taken place in India.
Academics, media professionals, and employers gathered at the Taj Mahal Hotel in New Delhi for the launch of 'Connect India' as a Hub of Practice.
The Hub, which aims to facilitate collaborations between colleagues at BU and industry professionals and academics in India, was officially opened by BU's Vice Chancellor Professor John Vinney on April 27 at the event in New Delhi.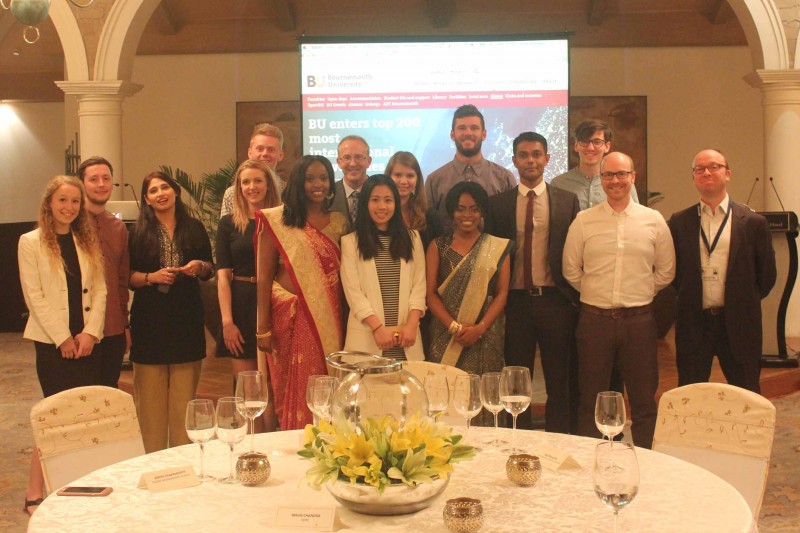 Speaking at the launch, Professor Vinney highlighted the successes of Bournemouth University as a global institution. In 2016, BU was ranked as one of the 500 best universities in the world and one of the top 150 young universities across the globe.
Professor John Vinney, Vice-Chancellor at Bournemouth University, said, "It was wonderful to be at the launch of Connect India, which will deepen and develop our professional and academic links in India. Bournemouth University is on the rise, recently named by the Times Higher Education among the top 200 most international universities in the world, and as one of the world's top universities under 50 years old, and the launch of our Connect India hub of practice marks our commitment to taking our vision of fused research, professional practice and education global. I am looking forward to seeing our links with India grow and watching the hub develop."
Dr Sonal Minocha, BU's Pro Vice-Chancellor (Global Engagement), and Dr Chindu Sreedharan, principal investigator for Connect India, were in attendance to support the launch, which for Dr Minocha brought a return to her hometown of New Delhi. She said, "India is an important global region, with a vibrant economy and a growing yet young population and this Hub represents our commitment to continue to work with colleagues in India as we grow our relationships and research and deliver impact together."
Connect India will have a focus on collaborations in three sectors: media, management and social care. "We want to connect with people who can inform, influence, and innovate with the way we do things," Dr Sreedharan said. "At the centre of our vision for Connect India is media—specifically media innovation, and through innovations, we want to bring about positive changes."
Guests at the launch included key representatives of NGOs, educationists, BU alumni and several senior journalists. Also in attendance were ten media students from Bournemouth University, who had spent two weeks at Symbiosis International University in Pune on a cultural exchange programme.
As part of the visit to India, Professor John Vinney also travelled to the Symbiosis International University and attended a roundtable discussion on higher education at the University of Madras, Chennai.
For more information about Connect India, visit the Global Hubs of Practice pages of the website: https://www1.bournemouth.ac.uk/discover/global/global-hubs-practice