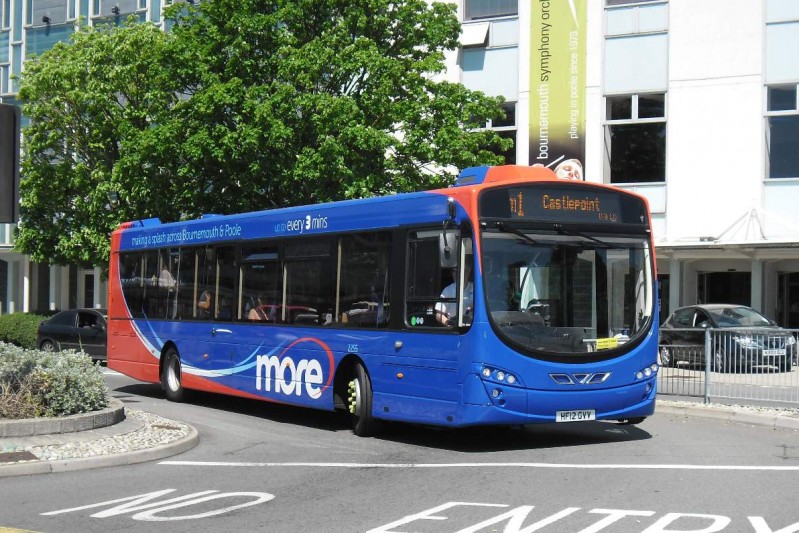 BU is delighted to announce that morebus has won the university bus contract for the next 10 years – bringing fantastic benefits to both staff and students.
The new contract – which will run from August 2016 – will see morebus working closely with BU to develop services and offer the highest standards for students, staff and members of the public.
A new bus fleet will be on the road by late 2016/early 2017 and will consist of 12 double decker low carbon emission buses. These will be equipped with some of the most advanced technology available to reduce emissions and improve fuel economy.
Benefits within this new contract include:
An increased vacation service frequency from 30 minutes to every 15 minutes (Monday – Friday)
Weekend and vacation access to both campuses for staff and students from central Poole, Winton, Charminster and central Bournemouth
An increase in fleet size, from 11 to 12 buses
BU's Chief Operating Officer Jim Andrews said: "The University Bus Service provides an essential public transport solution for students, staff and the community. The University has invested heavily in the service and passenger numbers have grown significantly over the last five years. We expect the new service to provide over a million passenger journeys in the first year, and we anticipate greater growth in passenger numbers over the life time of the contract.
"The new service will offer a high quality high frequency public transport option for the local public, as well as university passengers".