Local schoolchildren showed off their literary talents at the Fresher Publishing Writing Wizardry Prize ceremony at Boscombe's Shelley Theatre.
Award winning children's author Ali Sparkes hosted the evening, which saw school children of nine years and under from Bournemouth and Ringwood picking up the top prizes for their short stories of 500 words or less.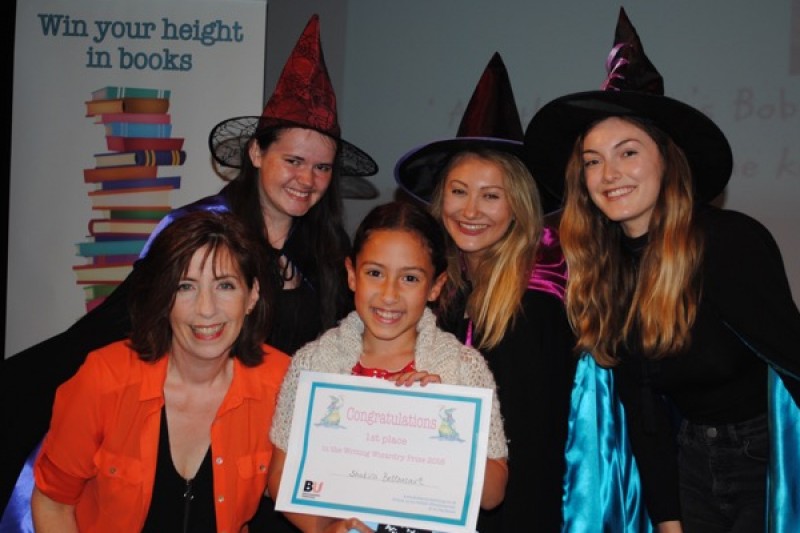 The winner was Shakira Bettencourt, age 9, from Talbot Heath School, for her story Undercover Animals. Shakira was presented with her certificate by Ali Sparkes, who then read her story aloud for the crowd. Shakira wins her height in fabulous story books, plus two free copies of the Writing Wizardry anthology, in which all of the shortlisted stories have been printed. The anthology was produced by final year Bournemouth University students studying English and Communication & Media.
Fresher Publishing's Editorial Director Emma Scattergood said: "We were overwhelmed by the number and standard of entries this year - there is so much young talent out there - but luckily we had author Ali Sparkes making the difficult decision as to who should win."
Fresher Publishing was established to promote and encourage creative writing across the wider community, and to offer students the chance to develop professional publishing skills. It also runs free Writing Witches workshops for primary school children, to encourage them to gain confidence in their own storytelling. Find out more about these, and next year's writing competitions at www.fresherpublishing.co.uk.