A host of free events and activities will take place across Bournemouth and Poole as part of Bournemouth University's Festival of Learning.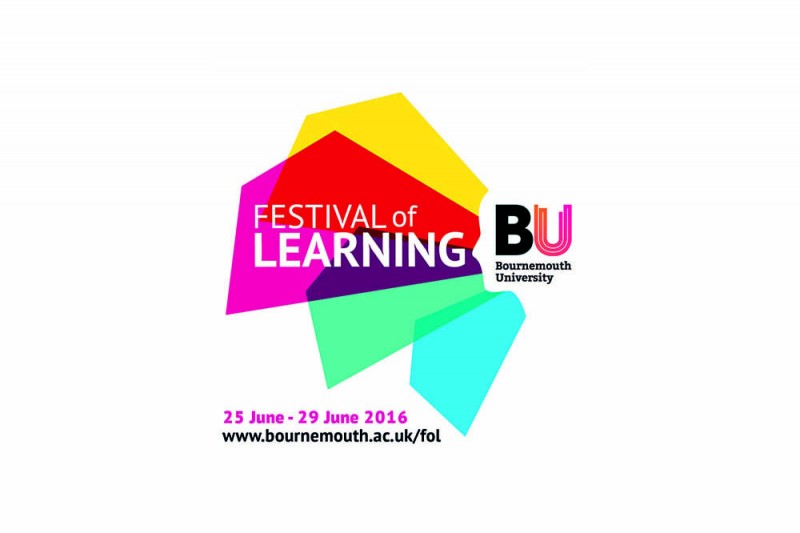 From walking tours to new plays and photography exhibitions, there will be the chance to have fun and learn something new during the Festival's off-campus day, which runs on Sunday 26 June.
 
Life by the river: past and present, run by BU academics in association with the Royal Society for the Protection of Birds (RSPB) and Bournemouth Borough Council, will explore the history of life by the River Stour.
 
Running from 11am-3pm, a guided walk will help people discover the secrets behind the surrounding landscapes and there will be activities linked to spending time by the river that previous generations have enjoyed.
 
Organiser Holly Crossen-White said: "Our Lumps and Bumps walk will help visitors understand what the features on the present landscape reveal about the history of the area.
 
"There will be opportunities to try traditional craft activities including using an ancient technique known as cob-building, a method that was used to construct many of the first homes within this area.
 
"It will be messy fun and we hope to build a wildlife sculpture for future visitors to enjoy."
 
BU's Fresher Publishing and Doppelganger Dialogues will showcase two new plays from winners of the Fresher Playwriting Prize at the Shelley Theatre in Boscombe from 4pm – 7pm.
 
John Foster, Artistic Director of Doppelganger Productions, said: "The plays are staged as script-in-hand rehearsed readings and will be followed by Q&As with the writers, directors and actors, and the chance to feedback on the plays."
 
Events will also take place at locations across Bournemouth and Poole.
 
A photography exhibition in The Kitchen at Poole Park will showcase award-winning images of algae, while a range of drop-in events will run throughout the day in Bournemouth's Lower Gardens, with activities for all the family to enjoy.
 
There will be the chance to find out more about how soils and microbes shape our world through a range of interactive activities, alongside the opportunity to share your stories and experiences of education and visiting the seaside.
 
People will also be able to learn about the positive impact of controlled breathing on blood pressure and heart rate, and test the 'Six Pillars of Functional Fitness' – including strength, mobility and balance.
Festival Director Genna West said: 'We're looking forward to taking some of our exciting Festival events off campus, with a variety of activities for all ages to enjoy.
"From drop-in activities in Bournemouth's Lower Gardens to a guided walk along the River Stour, we hope that people will come along, get involved and have fun learning something new – while finding out about a whole range of interesting research taking place at Bournemouth University."
The Festival of Learning runs from Saturday 25 – Wednesday 29 June, with around 100 free events and activities open to the public.
 
This year's Festival of Learning also incorporates a global audience, with simultaneous events taking place in China and Malaysia in an international celebration of learning.
 
For more information, and to book onto the events, visit the Festival of Learning website or pick up a brochure from your local library.