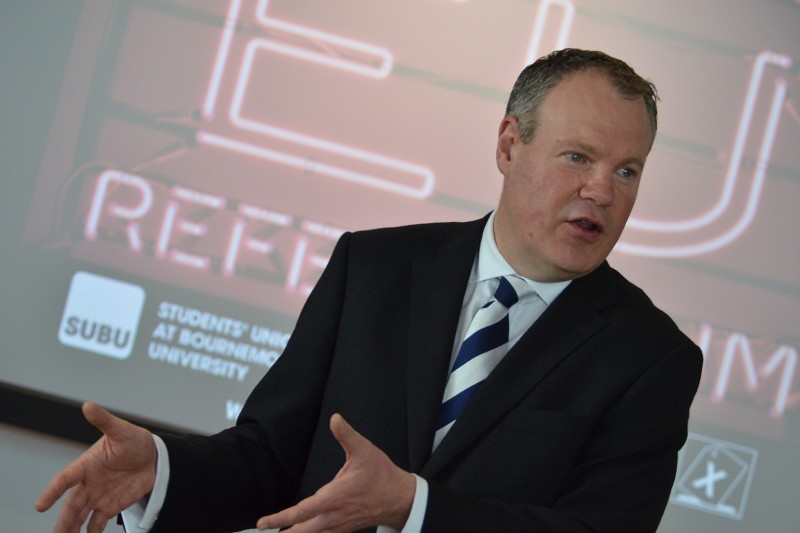 Conor Burns MP and Tobias Ellwood MP were invited to BU to answer questions from staff and students on the upcoming EU Referendum. The event was organised by the Students' Union at Bournemouth University (SUBU) and chaired by SUBU's outgoing President Chloe Schendel-Wilson. 
While Conor Burns MP for Bournemouth West supports Britain's exit from the European Union, Tobias Ellwood representing Bournemouth East is for the Remain campaign. Both MPs were given an equal time to state their case for their respective viewpoints before answering questions from the audience and Facebook users. The event was streamed live from BU's new Fusion Building on SUBUs social media channels.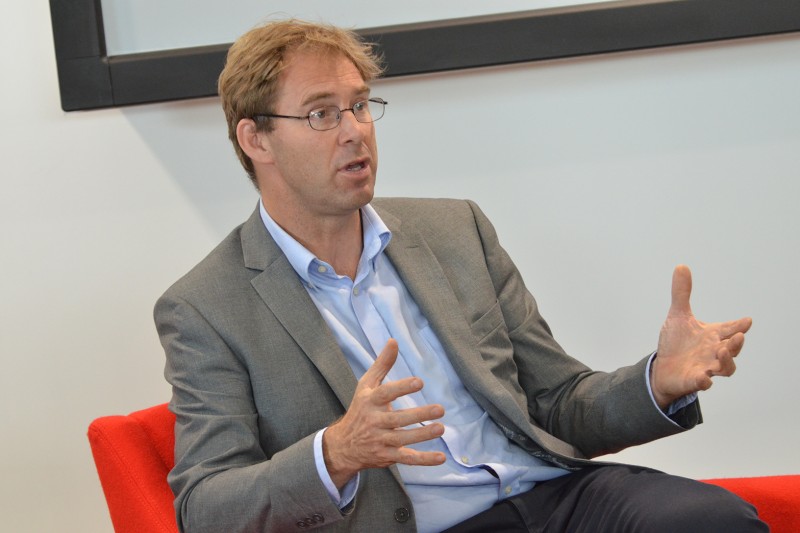 The economy, sovereignty and immigration were the hot topics of the evening for both camps. Mr Burns urged voters to consider Britain's strength in the global trading market and how EU laws are not made by elected officials. Mr Ellwood on the other hand took a more pragmatic approach outlining the benefits of EU membership but saying that the EU Referendum was a wake up call to the EU Parliament the things need to change - something which can only happen if Britain remains a member state. 
Both MPs have, over the past few years, been heavily involved in BU and SUBU activities, making appearances at events and lending support to campaigns and projects.  
To find out more about the EU Referendum, including comment pieces and blogs, visit BU's EU Referendum hub page. 
And don't forget to vote!