Thousands of people attended free events and activities which took place during Bournemouth University's (BU's) fourth Festival of Learning.
 
Over 100 events ran across five days as part of the Festival, which aims to share BU's research and expertise in engaging and accessible ways – attracting around 4,000 visits.
Events included drop-in stalls and activities in Bournemouth's lower gardens, a family day at BU's Talbot Campus, and a range of professional development and learning opportunities.
 
Sports taster sessions, exhibitions, performances, and workshops – covering everything from comedy to the psychology of mindreading and cyber-security – were also on offer.
Festival Director Genna West said: "We really wanted the public to come in and see what we do at the university and get a taste of the type of research we undertake, as well as feel like the campus is a friendly place that people can come to and enjoy the various events that we run here."
She added: "It's been fantastic this year – the family day was really well attended and it was really nice to take the Festival to the Lower Gardens on Sunday and take our research out to the public.
"The feedback seems to have been really positive – everybody has enjoyed coming to see the new Fusion building, and the range of events that had on offer we seem to have had really good feedback."
Samantha Cole, who works in the HR Department for Borough of Poole, attended the Humanising the workplace Festival of Learning event.
She said: "This is the third year I've been - I think it's brilliant. The lectures are really informative, they're pitched at a really good level, and really helpful."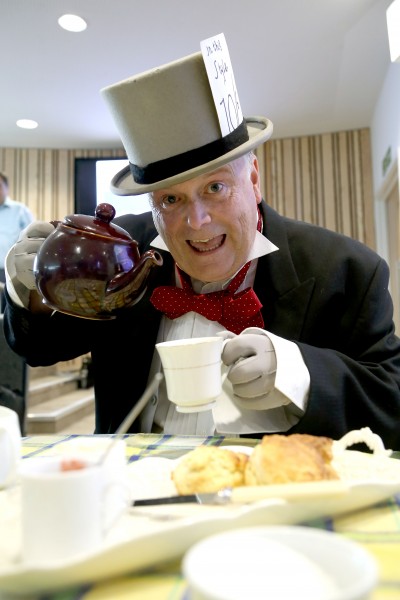 Aisha Cheshire, from Bournemouth, attended the Mad Hatter's Cream Tea event run by BU's Dr Sean Beer to explore the heritage and origins of food – complete with tasters.
She said: "It's a really surprising way of introducing traditions of food to people and seeing how it relates to society. It was really creative, and a new way of exploring food."
This is the fourth year that the Festival of Learning has been held in Bournemouth, and for the first time this year the Festival also went international.Around 60 students and staff from BU hosted and supported parallel events in China and Malaysia as part of the Global Festival of Learning.
Dr Sonal Minocha, Pro Vice-Chancellor (Global Engagement) at BU said: "This is the single largest mobility exercise BU has undertaken and I don't know many other universities across the globe who put on such a celebration of learning on such an international scale.
"This is an innovative example of what learning should be about, it should be accessible, fun and I'm delighted that it has been co-produced by staff, students and members of the community."
You can find out more about the 2016 Festival of Learning, and see photos and video content, on the Festival of Learning hub page, on Storify and on the Festival of Learning Pinterest board.