The talk formed part of the Bournemouth University's Festival of Learning which invited the public onto campus for a series of free events, workshops, talks and training sessions.
Entitled "Real stories from North Korea: human rights activism among defectors", the talk saw former North Korean Army Captain Joo-Il Kim and fellow former North Korean soldier, Joong-Wha Choi talk about the many facets of life living under dictator, Kim Jong-Un.
Describing North Korea as "A place that Stalin would have dreamt of", Joo-Il Kim spoke about how he had decided to leave North Korea for democracy. He explained how if he was to make a new life in South Korea or America, his family's lives would be in danger and how that led him to move to the UK in 2007.
After moving to New Malden in Surrey, where nearly 600 North Koreans have settled, he founded the Free NK organisation. The organisation has been developing ideas and strategies to pass news and information into the country via those living on the border, using balloon flights over the de-militarised zone and drones.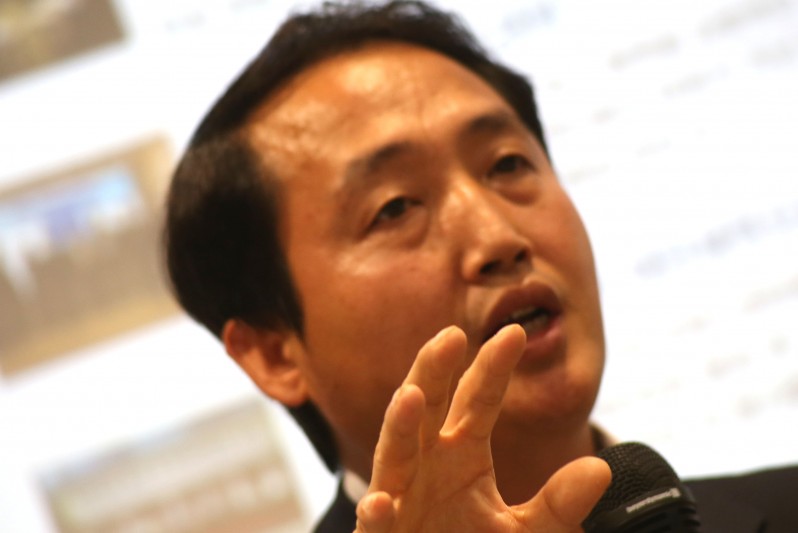 Kim was joined by Joong-Wha Choi, also a former soldier, who spoke about how famine had affected the morale of troops around him and the health of the population, who had often resorted to stealing crops and animals from farms in order to survive.
The all-encompassing nature of the state was revealed in a story about North Korean beauty show competitors competing in South Korea, who were not allowed to leave the boat they arrived on for fear of them seeing how different the outside world was.  
Programme Leader for BA (Hons) Sociology and Social Policy at BU and the evening's host, Dr Hyun-Joo Lim, said: "I'm delighted that Mr Joo-Il Kim and Mr Joong-Wha Choi were able to share their personal stories with the people of Bournemouth, and it was great to see so many in the audience, clearly enthralled by their talks.
"The event enabled us to raise awareness about the significant human rights issues that are sadly ongoing in North Korea and provide engaging and insightful first-hand accounts of this highly secretive yet fascinating state."
Dr Lim went on to comment: "Personally, I am thrilled to be able to share my research with the wider community, connect with people and hopefully make a positive impact, which is what these Festival of Learning events are all about."
Those interested in reading Joo-Il Kim's publication should visit: http://ifreenk.com/?mid=englishhome