The 30th British Human Computer Interaction Conference is taking place at Bournemouth University's (BU's) Talbot Campus.
Academics and students have visited BU to challenge and discuss human computer interaction across a variety of fields including digital health, gaming, security and government.
Human-computer interaction (HCI) is a field of research and practice that looks at the design and use of computer technology, and the interactions between people and interfaces. Researchers study the ways in which human beings interact with computers, enabling the creation of new technologies that further aid development in computer interaction.
Dr Huseyin Dogan, Senior Lecturer in Computing at BU, said: "It's been great to host the conference at BU, where we've looked at a range of subject matters so far, including modes of interaction, UX & sustainability, and intelligent interaction, among others. I'd like to thank all of those that came to the event, which has been a great success.
"We're also looking forward to closing the conference on Friday with a keynote speech from Professor Angela Sasse."
This year's conference looks at "Fusion! HCI across Disciplines", which asks attendees to consider how core areas of quality & innovation, and research & practice can be fused in different topic areas within and outside of HCI.
Dr Nan Jiang, Senior Lecturer in Software Quality and Testing, said: "BUCHI was established with Fusion in mind and it is our pleasure to host this year's HCI conference with a theme 'Fusion! HCI across disciplines' to recouple academia and industry together."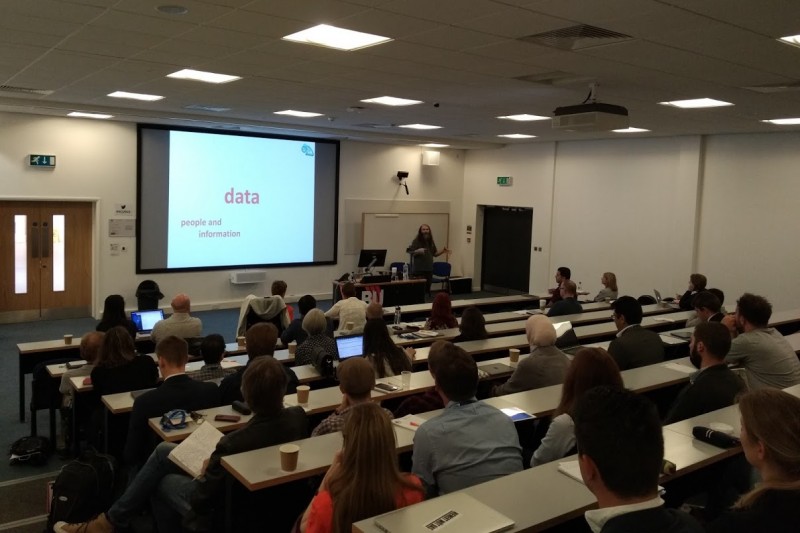 Keynote speakers include Professor Alan Dix, of the University of Birmingham, Aline Baeck, Head of Design at Capital One, and Professor Angela Sasse, Professor of Human-Centred Technology in the Department of Computer Science at University College London.
The conference was organised by BU's Human Computer Interaction Research Group (BUCHI) in conjunction with the Interaction Specialist Group of BCS (Interaction SG), The Chartered Institute for IT and in partnership with UXPA UK.
Dr Shamal Faily, Senior Lecturer in System Security Engineering, said: "We have also seen a surge of presentations at a premium conference resulted from our student-staff co-production and co-creation."
Dr Jacqui Taylor, Associate Professor in Psychology, added: "The conference has attracted 138 delegates from 65 institutions and organisations across 16 countries all over the world."