Professor Richard Conder has been appointed the new Chair of Bournemouth University's Board.  Professor Conder is taking over leadership of the Board from the outgoing Chair, Sue Sutherland, who has stepped down after six years at the helm.  Professor Conder was the Chief Executive of the GTA University Centre in Guernsey until his retirement in 2011.  Most recently, in 2012 he was elected a member of Guernsey's States Assembly, serving as Deputy Education Minister with particular interest in the development of tertiary education on the Island.
Professor Conder was appointed to the BU Board in 2012, but previously held senior positions at BU.  He was Head of the School of Finance and Law, was appointed BU's Pro-Vice-Chancellor of Finance & Corporate Development in 1996 and is now a Visiting Professor, as well as a member of the Board.  He is a Fellow of the Chartered Institute of Management Accountants (CIMA) and the Institute of Chartered Secretaries and Administrators (ICSA).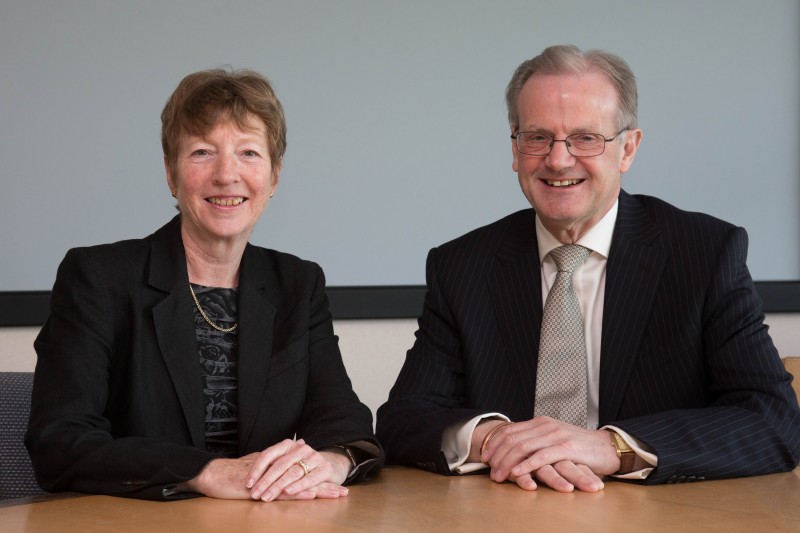 During his 20 years at BU, Professor Conder designed and launched degrees in law and taxation, corporate governance, financial services, and business administration.  He was awarded an Honorary Doctorate in 2003 for contributions to Higher Education.
Richard Conder takes over as Chair of the BU Board from Sue Sutherland, who served as Chairman of the Board from 2010-2016.  Sue's contribution to the University, during a period of major change that has seen two new campus buildings opened - the Fusion Building, the new academic building which opened this year and Student Centre, which opened in 2015, both on BU's Talbot Campus - was acknowledged at a Board farewell dinner, held in the new Fusion Building on July 7.
Commenting on his appointment Professor Conder said: "It is a great honour to be the new Chair of the BU Board and I am very much looking forward to working with colleagues at an exciting time for the future of this University, as we move forward to complete the BU2018 vision, which includes significant new investment in staff and facilities."
He also paid tribute to outgoing Chairman, Sue Sutherland: "Sue has been a brilliant champion of Bournemouth University and I speak for the whole board in thanking her for her service and wishing her well in the future."
Professor John Vinney, Vice-Chancellor of Bournemouth University, said: "In Richard we have a new Chair who we know well from his time on the board.  I know that his leadership will ensure continued good governance and support for Bournemouth University to achieve our vision for a fusion of research, education and professional practice and continue to develop as an internationally-recognised University and a great place to study and work."
"I want to thank Sue Sutherland for her outstanding contribution to the development of BU. We have greatly benefitted from Sue's excellent leadership over the past six years and she has left BU in a strong position for the future."