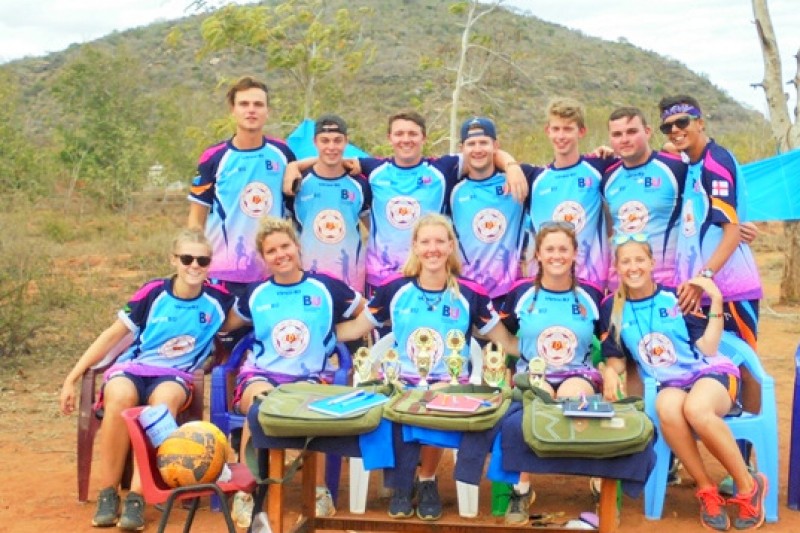 SportBU are joining up with Camps International again this year, offering students the opportunity to work with rural communities in Kenya to develop a sports festival in a local school.
You can find out more about the 2017 expedition at a presentation evening on 4 October, 6pm, in F305 of the Fusion Building on Talbot Campus. 
Barry Squires from SportBU, explains: "This is a fantastic opportunity for any BU student to experience something many of us will never have the chance to. We're looking for students who are enthusiastic, motivated and want to develop themselves as global citizens. There's also financial support available from BU's Global Horizons Fund and BU's Placement & Project Fund to help make this possible. There's no set limit of the number of students who can go, and we welcome applications from students of all backgrounds and courses."
Adam Arther, who took part in the 2015 Expedition to Camp Tanga in Tanzania for four weeks shared: "When I first signed up for this trip I was hoping for an experience of a life time and I am delighted to say I have achieved this. In coming to this area where the only challenge in life is survival  I am proud to say I have helped to improve the lives of many of the school children and helped a head teacher to reintroduce sport into their curriculum at Boma Primary School so we can leave behind a SDX legacy. On a personal note I have gained many new experiences and feel as if I have grown as a person and in character in coming on this trip". 
If you're interested in taking part but can't attend the presentation evening please contact Barry Squires in SportBU, or look on MyCareerHub for details.