Bournemouth University's (BU) plans to build a landmark building at the entrance to the Talbot Campus have been endorsed by the Borough of Poole.
BU has applied to Borough of Poole Council for planning permission for the Poole Gateway Building together with an application for major infrastructure improvements comprising a fourth arm off Boundary Roundabout linking into Gillett Road, a bus hub on the western edge of the site, and an extension to the car park.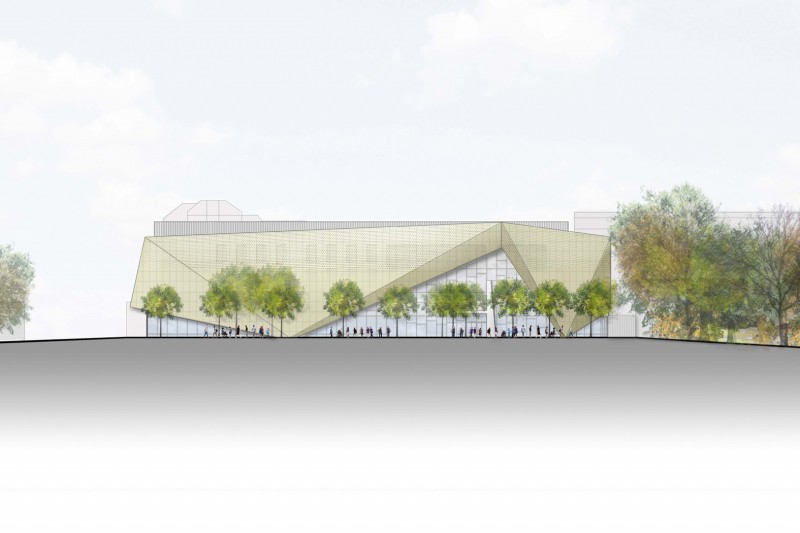 The application is a 'hybrid' application, with the new building forming the outline component and the infrastructure works applied for in detail. A full application for the building will be made in early 2017 which construction of both due to commence later in the year.
The Poole Gateway Building will be an inspirational academic building creating an attractive visual gateway on the eastern edge of BU's Talbot site and will act as a landmark for the gateway into the university's Talbot site and Poole.
The four-storey, approximately 5600m² building will provide state-of-the-art technical facilities that support undergraduate and postgraduate courses as well as research.
The building will provide specialist facilities for the Faculty of Science & Technology and the Faculty of Media & Communication such as TV studios, sound stage, motion capture & green screen, live recording rooms, Music, Games and Animation labs.
The all-purpose fourth arm off Boundary Roundabout will enable BU-contracted bus services to route through the site in a westbound direction to the new bus hub. It will help to alleviate existing traffic congestion issues on Wallisdown Road and Fern Barrow and are part of a BU-wide travel strategy. BU will continue to work with both Poole and Bournemouth highways teams to ensure that these elements benefit staff, students and the local community.
Jim Andrews, BU's Chief Operating Officer, said: "We are very pleased to see our planning application supported, as Bournemouth University continues to invest in this region and in its facilities to ensure that we are giving students and staff the best possible experience during their time with us.
"These new facilities will support BU's success in producing highly employable graduates and world leading research that is recognised across the world."
Construction is scheduled to begin in 2017, with infrastructure works complete by Easter 2018 and buildings opening in September 2019.
For more information about the proposed developments, please head to BU's campus development web pages.