From short stories to poetry and creative non-fiction, writers are invited to submit their entries for Fresher Publishing's Fresher Writing Prize 2017.
The competition, launched on Friday 14 October, aims to help boost the careers of emerging voices and consists of various categories across literary genres, from the Short Story to Poetry and Creative Non-fiction to the First 500 words of a novel.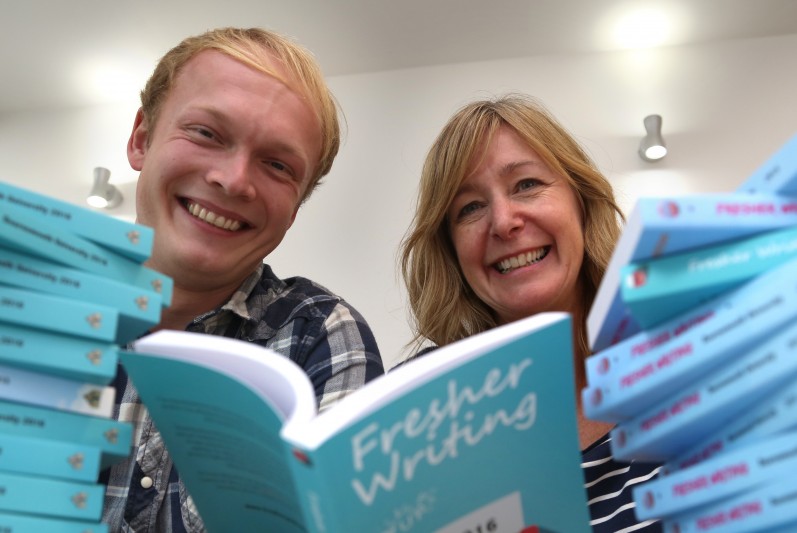 Winners will receive personal advice and feedback from a variety of industry experts and Fresher Writing Prize judges including 2015 Editor of the Year and Picador Editorial Director, Francesca Main, and literary agent Madeleine Milburn.
The poetry category winner will also receive a professionally produced podcast of their work. This year, a new Flash Fiction category will be included in the competition, which will judge pieces under 500 words, on any theme.
Editorial Director of Fresher, Emma Scattergood said: "It is so exciting to see the Fresher Writing Prize gaining momentum and getting bigger each year, with shortlisted writers from previous years already getting published and gaining industry recognition.
"Last year's winner of the Creative Non-fiction prize, Bradley Wester, now has interest from film makers for his story, and our specially commended First 500 Words writer, Felicia Yapp, has won a significant publishing deal for her novel. I can't wait to read this year's entries."
The final shortlist will see their entries published in the Fresher Writing Volume 3 anthology and will be special guests at the book's launch and Fresher Writing Awards, held at BU on the 18 May.
As the competition is for new writers, entries that have already been published or performed elsewhere will not be accepted. Participants can enter as many categories as many times as they wish before the 5 January deadline, with each entry costing £6.
For more information, please visit: www.fresherpublishing.co.uk/competition