Bournemouth University researchers Professor Venky Dubey and Dr Neil Vaughan have won a prestigious Information Technology Award at the IET Innovation Awards for their Orthopaedic Simulator.
Funded by the Wessex Academic Health Science Network, the simulator allows surgeons to practice on a virtual engineering-based hip model, which will improve safety and durability in hip replacements.
With the growing aging population, there are 66,000 hip replacements performed annually in the UK. The simulator helps to improve surgeon's accuracy and skill, by enabling them to practice, which will reduce the amount of surgeries which dislocate. This number currently stands at 20%.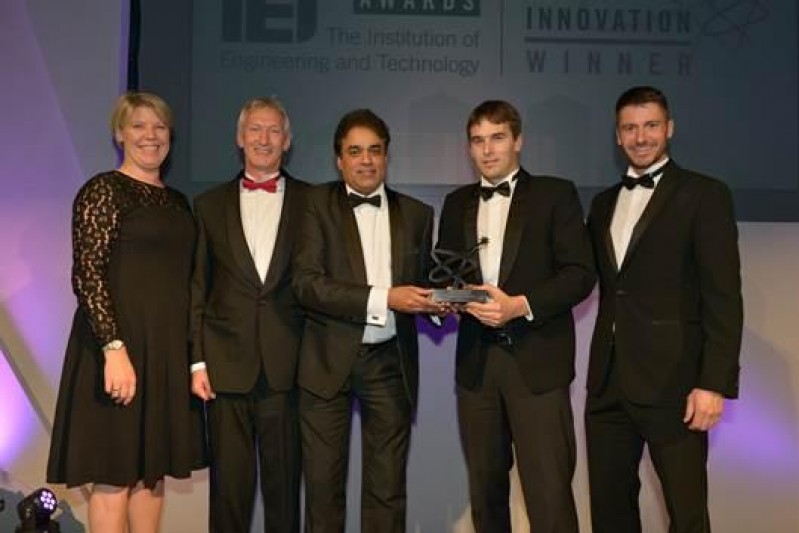 As well as being a considerable resource for trainee surgeons, the device will also enable current surgeons to improve their accuracy. The simulator will allow NHS surgeons to focus more on their patients, by freeing up consultancy time and reducing training costs.
The IET Innovation awards are considered a 'Technological Oscar' in science, engineering and technology.
The judging panel commented, "The simulator was an excellent entry that is receiving international acclaim in the important application of 3D technologies within the global health industry."
The simulator has been developed by research undertaken in a partnership between Bournemouth University and Royal Bournemouth and Poole Hospital NHS Foundation Trusts.
When asked about the award Professor Dubey commented, "It is marvellous winning another innovation award. This is testimony of our hard work and ingenuity that we put in to our projects. This is the third year in a row that we have won the Innovation Awards,"
"This confirms that BU is second to none when it comes to innovation. We'd like to thank our collaborators and partners who have supported our projects over the years."