An event with the GB Paralympic football team who competed at Rio 2016 will be among the events to mark Disability History Month at Bournemouth University.
Disability History Month is a UK-wide initiative that, this year, runs between 22 November and 22 December.
BU will be running a series of events (which you can book via the link below), including a talk by Paul Farmer, the CEO of the charity Mind, who will be talking about changing the way we think about mental health. The talk takes place at 11.30am on Friday 2 December on BU's Lansdowne Campus.
There will also be a series of sport related events; Team GB's Paralympic football team will be talking about their experiences in disability sport in an event chaired by AFC Bournemouth Chairman Jeff Mostyn. The event will be repeated twice on Monday 5 December, at 12pm on Lansdowne Campus and 5pm on Talbot Campus. 
Also on Monday 5 December, wheelchair tennis athlete Lucy Shuker will be speaking about her experiences as a Paralympian, from 3pm on Talbot Campus, while on Wednesday 7 December, Nicolina Pernheim will be talking about her experience of being a blind physiotherapy student and how she manages to juggle her academic career with her sport, competing for Sweden in the Paralympic judoka events at Rio 2016. Her talk will take place from midday.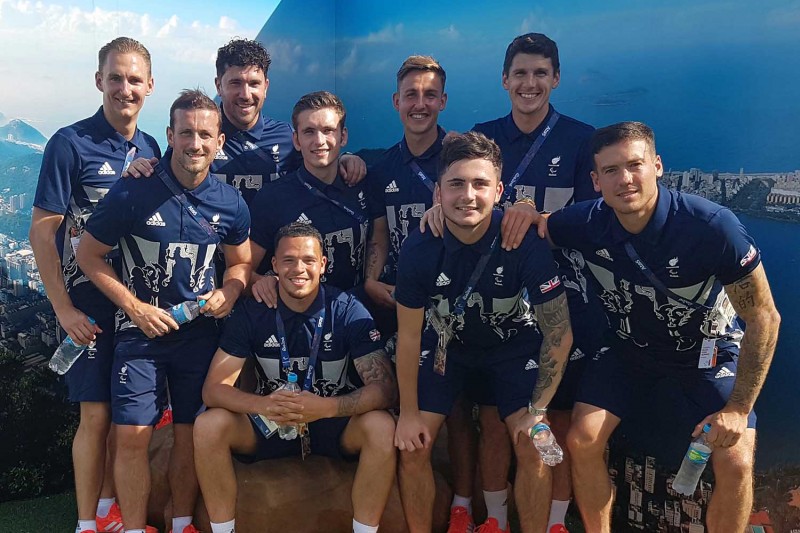 Osman Ahmed, a lecturer in Physiotherapy at Bournemouth University, was a physiotherapist for Team GB's Paralympic football team at the Paralympic Games. He is leading the Paralympic events as a part of Disability History Month at Bournemouth University, and said, "Having worked at the Paralympic games in Beijing in 2008 and this year in Rio, I'm really excited that some of the biggest names in disability football, and indeed Paralympic sport, are coming to Bournemouth.
"It will be great for BU students, BU staff, and for the general public to hear more about the Paralympians' experiences of playing at these events and hopefully give them more understanding of disability as a whole. If the players can inspire local individuals to participate in disability sport then that would be fantastic too"
All Disability History Month events are free to attend by all members of the public, with tickets available through Eventbrite: https://www.eventbrite.co.uk/o/disabilty-history-month-2016-12106132853
The Students' Union at Bournemouth University (SUBU) will also be participating in Disability History Month with their own events, such as a talk about social media and mental health.